Danny Amendola explains why he gave up $4.4 million to stay with the Patriots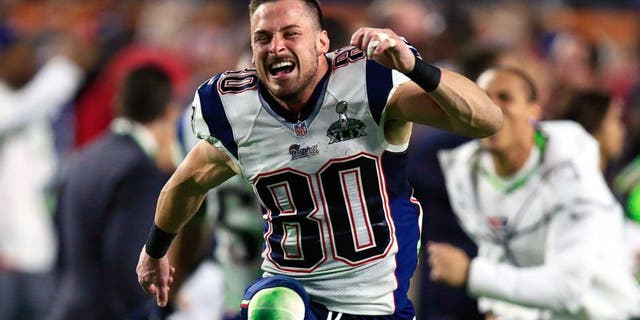 NEWYou can now listen to Fox News articles!
The New England Patriots are a team just about every player would love to play for. They've missed the playoffs just once since 2003 and are perennial favorites to win the Super Bowl so long as Tom Brady is there and healthy. It's an especially great franchise to be a part of as a wideout.
Danny Amendola showed that by making the ultimate football sacrifice to remain in New England. He was reportedly set to make up to $6 million this season, which is $4.4 million more than he'll actually earn after the team restructured his contract. That's a massive pay cut for a veteran wideout, but Amendola was happy to do it.
"I spent so much time with these guys and put in so much work, and I love playing for coach [Bill Belichick] and the staff and the best city in the country,so I'm excited to be back," Amendola told 98.5 the Sports Hub on Tuesday.
The main reason for taking a huge reduction in pay to stay with the Patriots is simple, and fairly obvious: they win, and there was plenty of depth behind him pushing for his job.
"I feel like we're always pretty deep going into every season," he said with regards to the wide receiver depth. "Every team, they try to stack their [roster] up and see what roles each guy can kind of fill out. That's no different this year. We have a lot of talent in our room. And a lot of guys that are ready to make plays.
"Most importantly, I love this city. I love playing for the Pats. And I love the atmosphere that coach Belichick creates everyday. That's ultimately why I want to play here."
Amendola wasn't a big part of the offense a year ago, but he was reliable when Julian Edelman and Rob Gronkowski went down with injuries. Last season, Amendola caught 65 passes for 648 yards and three touchdowns.