Daniel Suárez, Chevrolet among NASCAR Diversity Awards winners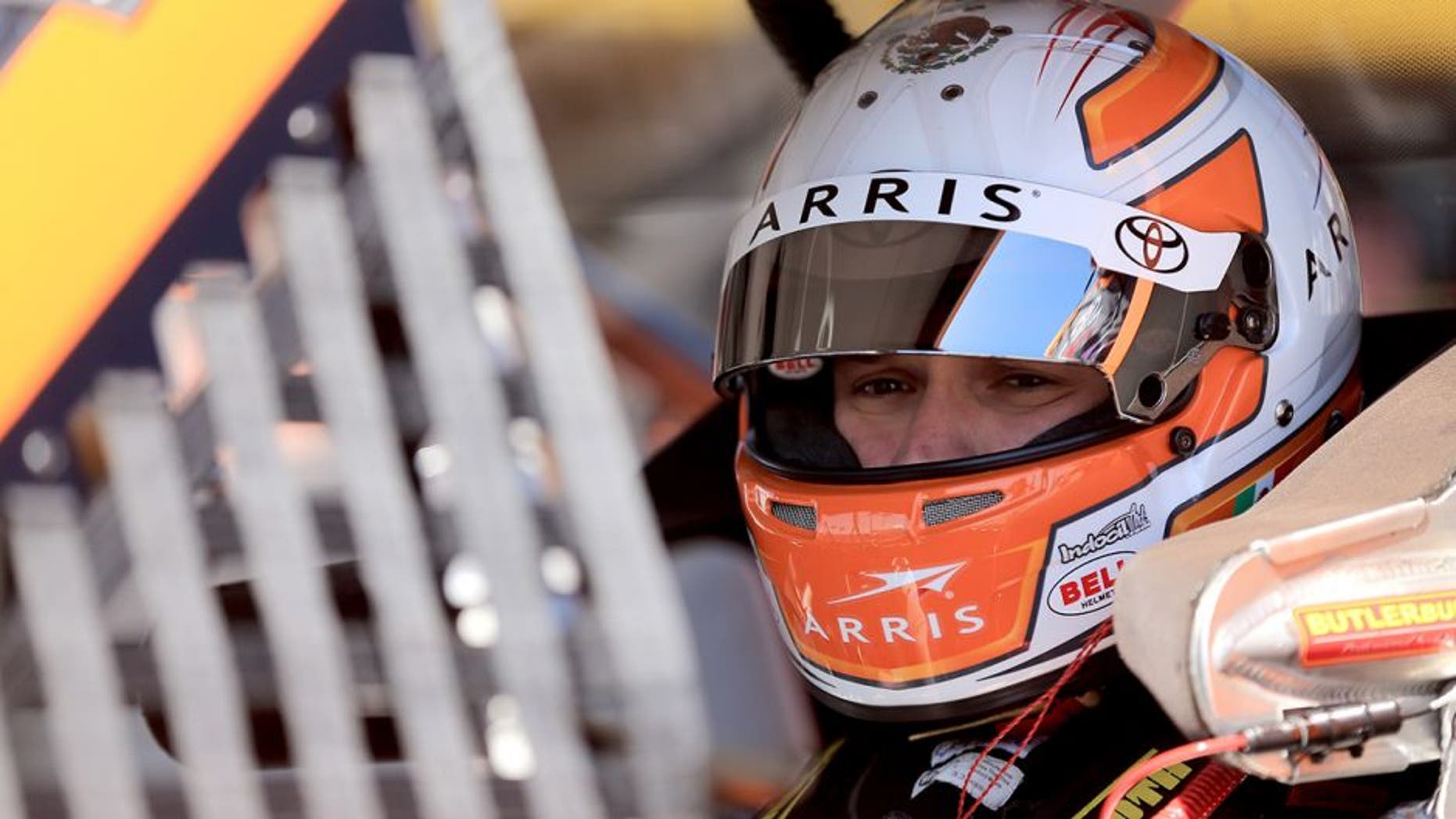 The ninth annual NASCAR Diversity Awards ceremony takes place today at noon ET at Daytona International Speedway, with awards to be presented in eight categories.
"Becoming more diverse and inclusive is a huge priority at NASCAR and we continue to make long-term investments to boost female and minority participation across every level of our sport, on and off the track," said Jim Cassidy, NASCAR senior vice president of racing operations. "Widening our appeal is critical to our continued expansion and we are proud to honor today's winners, and many others across the industry, for their hard work and support."
The 2016 NASCAR Diversity Awards Winners:
Industry Ambassador Award
Claire B. Lang, NASCAR radio host and current host of "Dialed In" on SiriusXM NASCAR Radio .
Description: Representative who displays an exemplary effort to incorporate multicultural initiatives as part of his/her job.
Diverse Driver Award
Abraham Calderon, 2014 NASCAR Mexico Series Champion.
Description: Minority or female NASCAR developmental driver who exemplifies outstanding performance both on and off the racetrack in encouraging awareness and interaction with NASCAR and motorsports.
Ignition Award
Daniel Suárez, 2015 NASCAR XFINITY Series Sunoco Rookie of the Year, Joe Gibbs Racing and NASCAR Drive for Diversity alum.
Description: Minority or female NASCAR national series driver who demonstrates leadership both on and off the racetrack while helping to foster the diversity in sport.
Outstanding Intern Award
Victoria Kim, a Penn State graduate and Pocono Raceway's first NASCAR Diversity Internship Program intern.
Description: Student who exhibits high performance and leadership skills in academics as well as during their NASCAR Diversity Internship Program.
Institution Award
National Association of Black Journalists, An organization of journalists, students, and media-related professionals that provides quality programs and services to and advocates on behalf of African-American journalists worldwide.
Description: Civic or educational institution that exposes minorities to motorsports and encourages pursuit of opportunities within the motorsports industry.
Partner Award
Chevrolet, for demonstrating a commitment to NASCAR diversity and inclusion goals through its program support and engagement with NASCAR Multicultural Development.
Description: Company that shows commitment to NASCAR diversity and inclusion goals through its program support and engagement with NASCAR.
Young Racer Award
Macy Causey, 15, youngest participant in the NASCAR Drive for Diversity Combine.
Description: Minority or female between the ages of 8-15 years old who has partaken in some form of competitive racing and has overcome adversity in pursuit of his/her dream of participating in the motorsports industry.
Crew Member Award
Rafael Diaz and Mike Russell, both of Roush Fenway Racing and part of the 2015 NASCAR XFINITY Series Championship team.
Description: Minority or female crew member who inspires awareness of NASCAR through competitive performance and outreach activities.