Daniel Flores, top Boston Red Sox prospect, dead at 17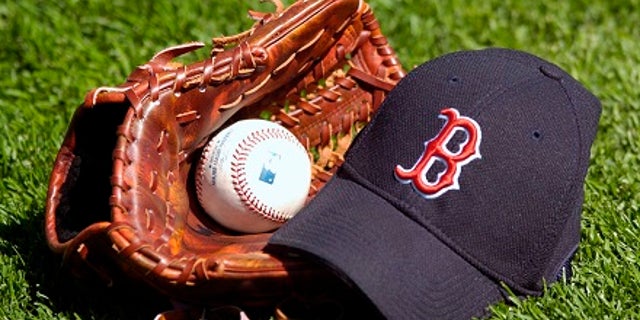 Daniel Flores, a 17-year-old top prospect for the Boston Red Sox, died Wednesday from complications during cancer treatment.
It was not clear what type of cancer the young, Venezuelan catcher was diagnosed with. The Red Sox did not immediately comment on what cancer Flores died from.
Flores was signed by the team in July and was considered one of the most promising young players in the Red Sox organization, although he had not yet played in a minor league game.
The Red Sox signed Flores for $3.1 million, making him the third-highest-paid Venezuela prospect ever, MLB.com reported.
MLB.com listed Flores as the second-best prospect in the Red Sox system and noted he was likely several years away from playing in the big league.
BOB COSTAS WARNS FUTURE OF FOOTBALL IS BLEAK BECAUSE SPORT 'DESTROYS PEOPLE'S BRAINS'
"Everyone in the Red Sox is shocked to hear the news of Daniel's tragic death," President Dave Dombrowski said in a statement. "To see the life of a young man that was such a big promise cut off is very sad for all of us. On behalf of the Red Sox organization, I would like to express our deepest sympathy and condolences to Daniel's family."
In another statement, Deputy General Manager Eddie Romero said that Flores was loved by all the members of the organization who came to know him.
"He had a lot of energy, was hardworking and genuinely lacked any selfishness. He always had a smile on his face," Romero said. "He cared about his teammates and was a natural leader. I'm missing the words today. Daniel was an awesome young man with unlimited potential."
SPORTS RADIO HOSTS UNDER FIRE FOR COMMENTS ON HALLADAY DEATH
Flores is survived by his mother and a sister.
Flores' death comes one day after the sudden death of retired star pitcher Roy Halladay, who died in a plane crash Tuesday at the age of 40.
The Associated Press contributed to this report.