Daniel Cormier rips Jon Jones seconds after UFC 200 announcement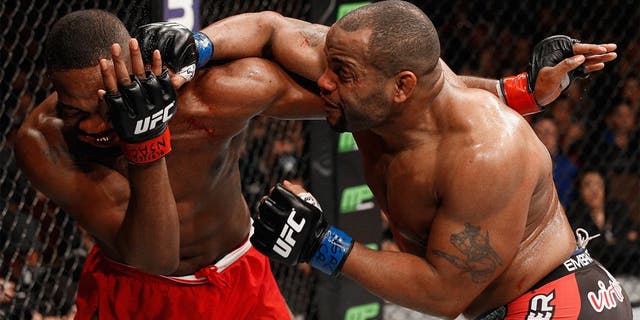 NEWYou can now listen to Fox News articles!
Daniel Cormier is already getting fired up about his rematch with Jon Jones that is now set to headline UFC 200 on July 9 in Las Vegas.
The light heavyweight champion is set to return to action after a shin injury sidelined him from facing Jones at UFC 197 this past weekend.
It didn't take long for Cormier to start jabbing at Jones as soon as their shared appearance on "Good Morning America" was wrapped up with an Instagram post taking a dig at the current interim champion after a less than impressive showing in his most recent fight.
Cormier previously stated after watching Jones beat Ovince Saint Preux that he was more confident now than ever before that he could topple the No. 1 pound-for-pound fighter in the world.
Now Cormier will get his chance to face the only person to hand him a defeat since turning to mixed martial arts after a long career in wrestling.
Cormier was enthusiastic about the rematch once the fight was announced on Wednesday with his sights now set on dethroning Jones once and for all.
"The doctor's appointment went well. I'm happy, I'm as happy as anybody could be to be in this situation," Cormier said.
"I've been wanting to fight Jon for a long time after he beat me last January. I feel great. I made a lot of improvement in the last training camp and I don't think in July it should be a problem."
Jones had stated even before his fight with Saint Preux that he wanted to headline UFC 200 following Conor McGregor being pulled from the card after he refused to travel to the United States to promote the show ahead of tickets going on sale this week.
Now Jones will get his wish as he will fight in the main event of the biggest card of the year while going toe-to-toe with his greatest rival in the sport.