Daniel Cormier promises McGregor, Miocic and Manuwa will get embarrassed in boxing matches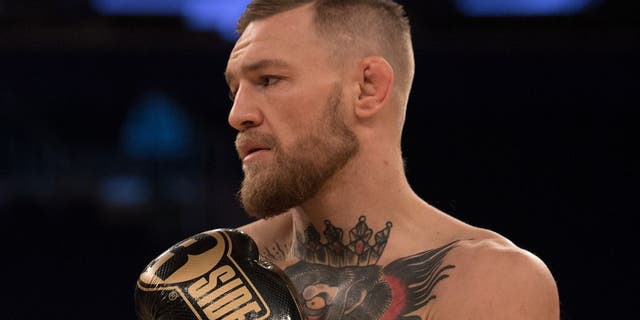 There's been a trend lately with several top UFC fighters either calling out or gladly accepting the challenge to take on their counterparts in professional boxing.
Of course the highest profile instance has been Conor McGregor's pursuit of Floyd Mayweather in a fight that could potentially earn the lightweight champion somewhere north of $100 million if he actually steps into the ring for that matchup.
Since McGregor's fight with Mayweather became a real possibility, numerous UFC fighters from heavyweight champion Stipe Miocic to light heavyweight contender Jimi Manuwa have expressed interest in potential matchups that would pit them against some of the top boxers in the world.
While it's not likely any of these fights will materialize outside of McGregor vs. Mayweather, UFC light heavyweight champion Daniel Cormier has some sound advice for Miocic, Manuwa or anybody else actually considering the possibility of going after professional boxers.
Don't do it.
"Look, James Toney fought in the UFC and got beat," Cormier explained when speaking on "UFC Tonight". "We had no problem showing that footage over and over again of James Toney getting beat by Randy Couture. These boxing promoters will constantly show video of the heavyweight champion of the world Stipe Miocic getting slept by Anthony Joshua or Jimi Manuwa. Come on, Jimi, getting slept by David Haye.
Cormier feels the same way about McGregor's chances against Mayweather but at least in his case he's going to cash in with the biggest payday of his professional fighting career.
The other fighters wouldn't earn nearly as much money and Cormier warns the results could be far more damaging to the UFC than the short term returns of pitting champion against champion in a different sport.
"[McGregor] can actually go and fight [Floyd] Mayweather and I've said it time and time again on this show, he will lose. The rest of these guys, they will get no money and they will also get slept," Cormier said.
"So no, it is not good for the UFC. Conor, hats off to you, make your money but don't get slept, which might happen to him."
Zuffa LLC via Getty Images | Josh Hedges/Zuffa LLC