Daniel Cormier, Jon Jones set up impromptu fight over Twitter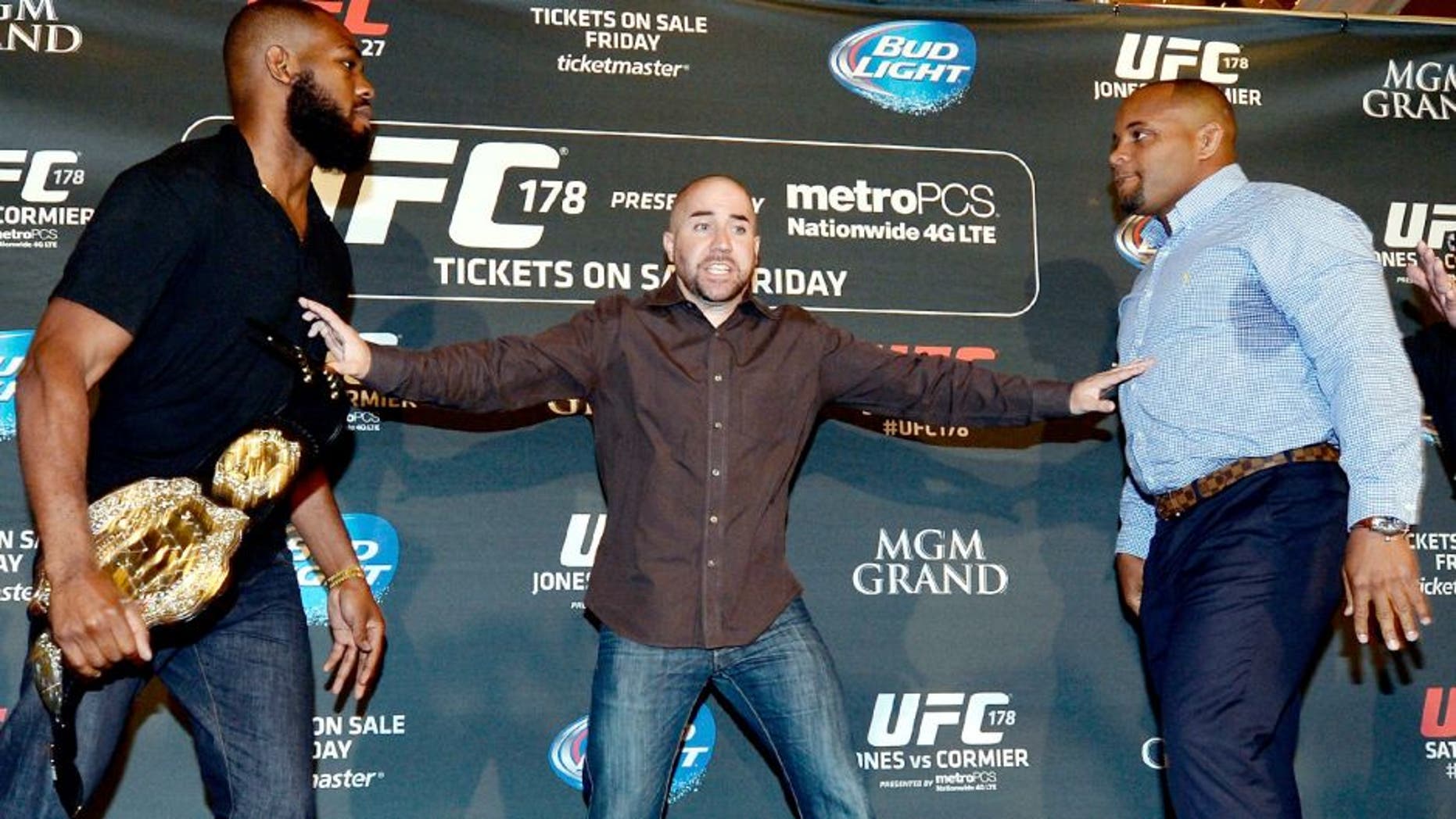 UFC light heavyweight champion Daniel Cormier and former title-holder Jon Jones are on a collision course, and from the sound of their Twitter exchange Friday, it might happen sooner than you might expect -- and not necessarily in the Octagon.
Jones was just recently reinstated to the UFC, and he's expected to face Cormier for his first fight back after being stripped of his title following an arrest in April on hit-and-run charges.
While the two fighters have been dancing around dates and locations, Jones took matters into his own hands and offered to take on Cormier in the Oklahoma State wrestling room with the champion's former head coach acting as the official for the bout.
Cormier answered back right away and even offered to save Jones the flight to Oklahoma by coming to his backyard in New Mexico instead.
From there, things escalated to where it seems like an impromptu UFC light heavyweight championship bout might be headed to the Jackson-Winkeljohn gym on Saturday in Albuquerque.
Given the intense rivalry between these two fighters, no one will be surprised if Cormier actually showed up at the gym to challenge Jones.
How UFC president Dana White feels about that idea is a different story all together.