Daniel Cormier erupts at Jon Jones: Don't get arrested again 'loser junkie'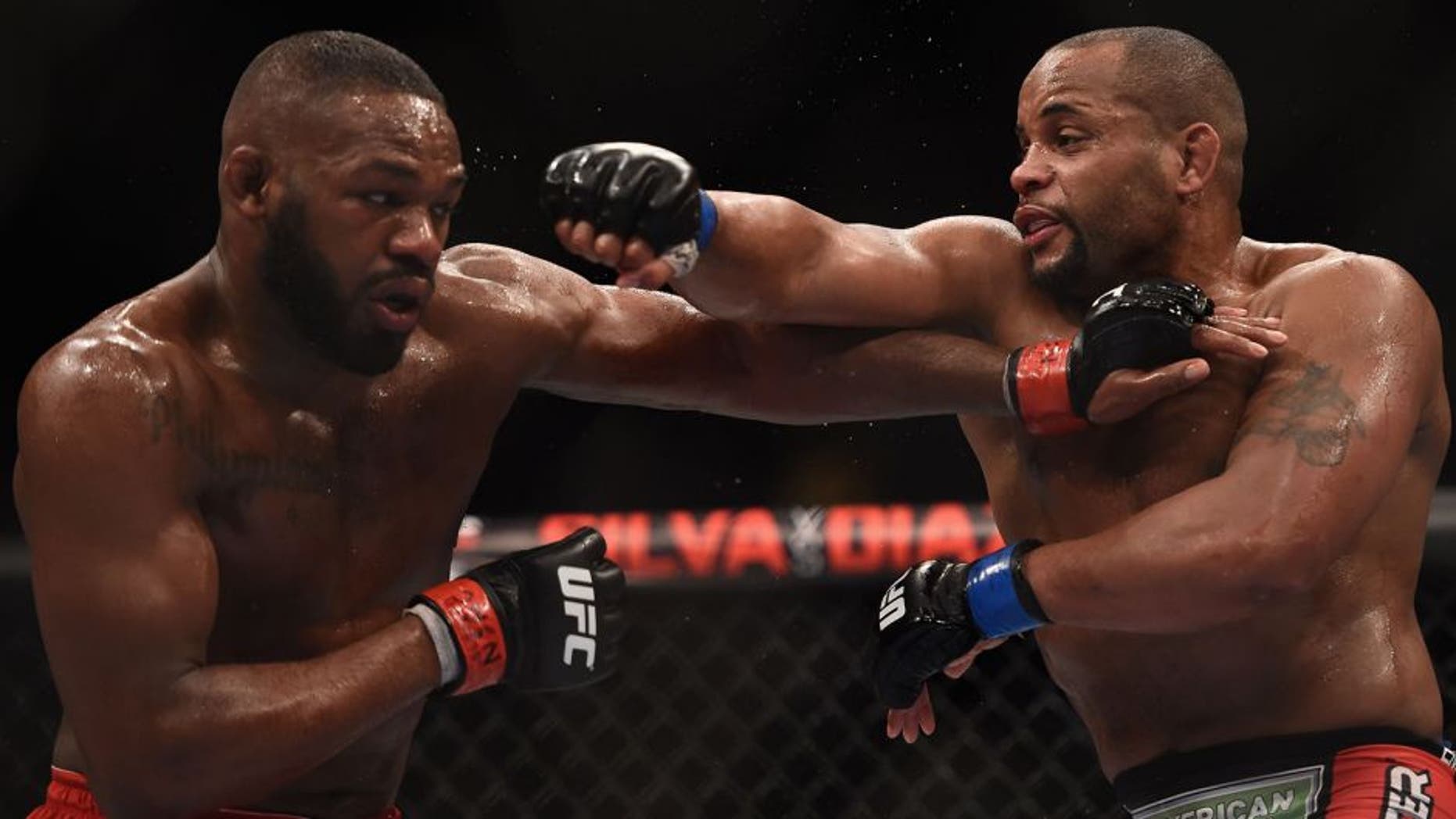 It's no secret that Daniel Cormier and Jon Jones are bitter enemies, but the rivalry ratcheted up a few more notches on Monday as the two engaged back-and-forth in a social media war.
It all started after Cormier told FOX Sports that he was willing to help Ovince Saint Preux train for his upcoming fight against Jones at UFC 197.
Jones took offence to the light heavyweight champion offering assistance to his April 23 opponent and immediately reacted with a post on Twitter.
It didn't take long for Cormier to respond to Jones' response, unleashing a vitriolic series of messages just hours later. Cormier put Jones in the crosshairs of an attack that blasted the former champion for any number of errors he's made during his career:
Not only did Cormier bring up Jones' 2015 arrest for a hit-and-run accident that eventually resulted in 18 months probation, he also recalled the positive drug test for cocaine from late 2014 Jones received before their first fight a few weeks later.
Nothing was off the table in the Twitter blast. Cormier also included a veiled shot at Saint Preux, who replaced him at UFC 197 after the light heavyweight champion suffered an injury that forced him off the card.
Not to be out done, Jones dropped in a final word, although he left out any further name calling.
If there's a downside to this back and forth war of words, it's that Jones and Cormier won't be meeting at UFC 197 and the ensuing disappointment that it will likely be at least a few months before they could be scheduled for a rematch.
But if this is what things look like after their fight was cancelled, expect Cormier and Jones to really turn up the intensity when they are officially booked for second matchup later this year.