Danica Patrick plays 'Turbocharged Tooth Fairy' at Talladega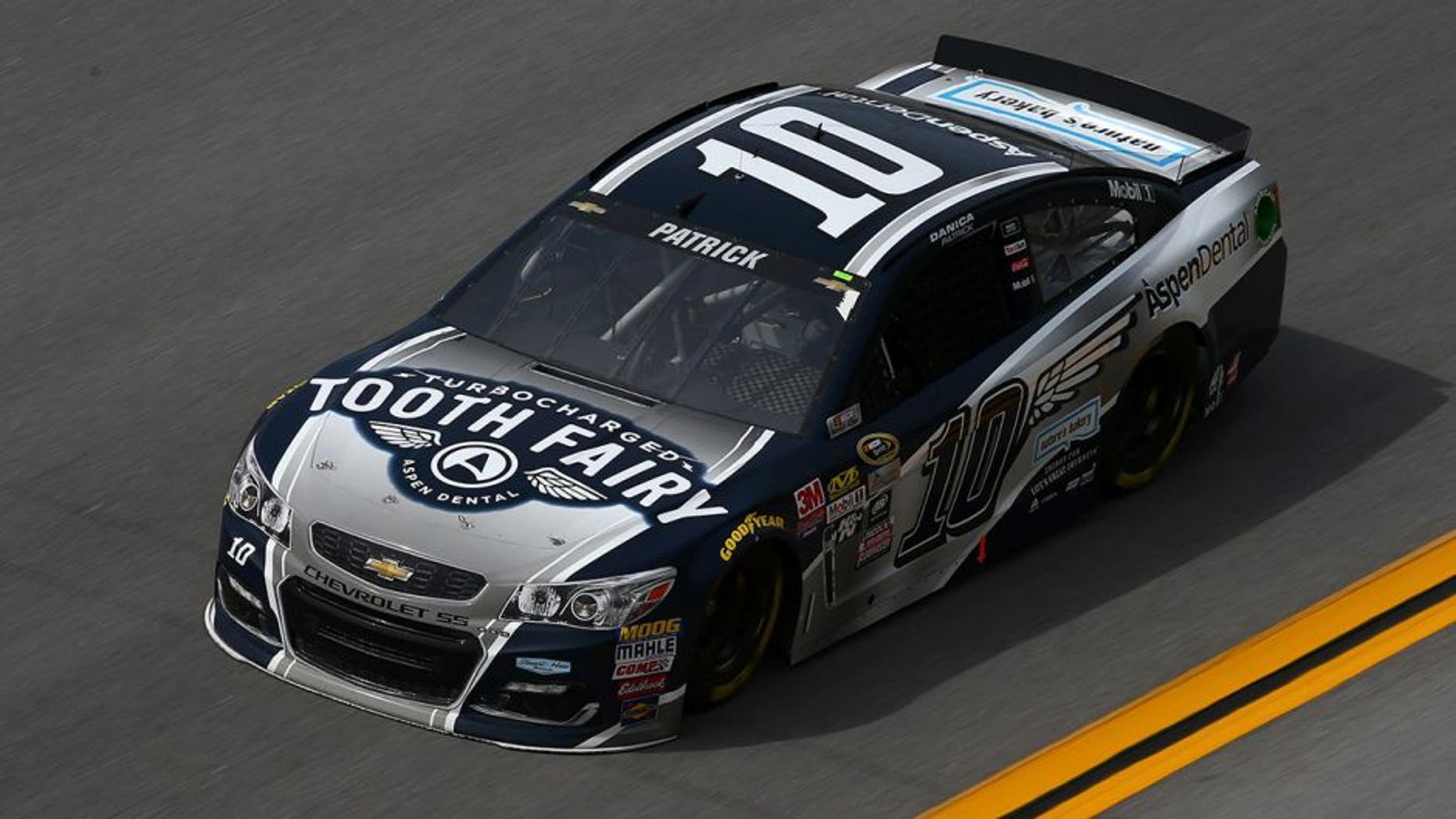 Along with the serious business of 40 race cars running three-wide and inches apart at 200 miles per hour, Talladega Superspeedway has always been a place where fun was a priority.
And thanks to an innovative program from sponsor Aspen Dental, Danica Patrick is making sure folks in the infield have some fun and get their teeth taken care of, too.
Danica is playing the role of "Turbocharged Tooth Fairy" at the track this weekend. And Aspen Dental's Turbocharged Tooth Fairy Squad, which includes Patrick and boss Tony Stewart, is on site at Talladega this weekend, asking fans, "What would it take to get you to go to the dentist?"
The idea is to give fans incentives to go to the dentist -- maybe even bribes -- but the shocker comes when they agree: Patrick's sponsor has a helicopter at Talladega to ferry fans to the nearest Aspen Dental clinic for treatment and then fly them back to the track.
Patrick is into it.
"Being an ambassador of the healthy mouth movement has been a program that I feel like we've raised a ton of awareness for people getting to the dentist and taking care of their mouths," Patrick said Friday at Talladega.
"How much Aspen has also donated in free care is amazing -- $4 million worth, which is just a very stand-up thing to do for the country," said Patrick.
As part of the promotion, Patrick asked Stewart if he would become part of the Turbocharged Tooth Fairy Squad for the weekend and gave him a pink tutu to wear.
"Nothing's going to get the fans' attention like that," Patrick said.
"As you can tell, they have a lot of fun with everything they do," said Stewart of Patrick's sponsor. "I can't wait to hear the stories of who we're helicoptering out of here."
And for playing along, Stewart got one piece of serious good news: Aspen Dental will serve as title sponsor of the NASCAR Camping World Truck Series race at Stewart's Eldora Speedway later this year.