Danica Patrick asks NASCAR for more time to get out of her pajamas to go racing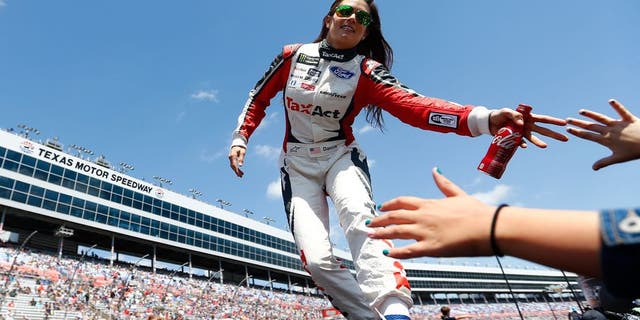 BRISTOL, Tenn. Danica Patrick knows the weather forecast for this weekend at Bristol Motor Speedway is not encouraging.
But she hopes NASCAR will do a better job of keeping Monster Energy NASCAR Cup Series drivers updated on the status of the track during rain delays that seem inevitable. In the past, she said that hasnt always been the case.
Its a little bit exhausting, because you always feel like you have to be somewhat ready and NASCAR doesnt always do the best job of giving us a lot of notice, Patrick said. Like there have been many times when Ive been on the bus in my pajamas and theyre like, Green flag in 15 minutes.
And Im like, What???!!! Did you not have any indication that this was coming 15 minutes ago? So thats kind of the exhausting part, because you have to remain pretty ready. Hopefully NASCAR can do a better job of giving us a little bit more notice than 15 minutes to green.
Told that perhaps she needs a onesie that looks like her fire suit, the driver of the No. 10 Ford for Stewart-Haas Racing laughed and replied, I have one. I dont think its fire-retardant, though.