Danica explains how her 'cults' differ from those of boyfriend Ricky Stenhouse Jr.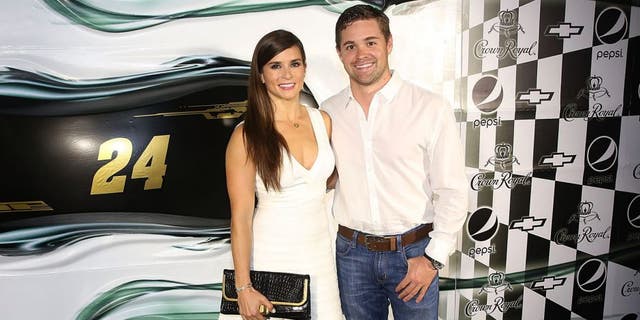 Danica Patrick says boyfriend Ricky Stenhouse Jr.'s affinity for dirt-track racing is like a cult.
But Danica, one of NASCAR's most eclectic personalities, admits to having "a lot of cults" of her own.

"Girls trips are a great cult for me. I love taking those," Patrick said during the recent Charlotte Motor Speedway Media Tour presented by Technocom. "I love cooking. I love my working out whether it be Yoga or CrossFit or anything like that. I love vacations. I have to tread lightly on vacations. I'm like, 'Do you want to go somewhere. Do you not? If you do, I'm planning it, it's OK, I got this.' So I don't know. I don't have that super outside-of-racing thing that I'm into like he is into dirt racing. I'm much more homey away from the track."
In fact, Patrick loves being home so much that she has what she calls "a woman cave."
"It's where I do my yoga," she said. "I have all my arts and crafts in there. I'm probably going to be ... what do they call it when you get older? Not journaling but scrapbooking. I'll probably scrapbook someday, but I make things, paint things, design things. I made my sister a dreamcatcher. Just stuff like that. That's kind of my escape."
Patrick says her interests (or should we call them cults?), compared to those of her boyfriend of three years, are "much more artsy, which he calls weird."
"Artsy people can be a little weird, I guess," she concluded.