Dani Alves lets loose in epic karaoke jam session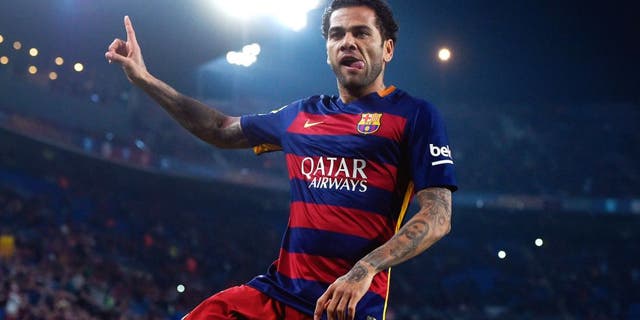 NEWYou can now listen to Fox News articles!
They say that you should march to the beat of your own drum. But if you are Dani Alves, or you know him, you might not want to.
The Brazilian fullback decided to share on Instagram what he does with his time off, and we are happy that he did.
Here is Alves showing off his percussion skills while his lovely girlfriend Joana Sanz sings "Cheerleader" by Jaimaican-American singer OMI. Take a look at how much fun this couple has together:
And as if that was not enough, here he is demonstrating some fancy foot-work:
He even got his children involved by acting as a hype-man. Check his daughter battle it out with a kitten for attention:
Here is the icing on the cake, Alves going solo, pouring out his heart:
Happy Friday, everyone.
(H/T AS)