D'Angelo Russell makes Lakers history vs. Cavs after scoring career-high 40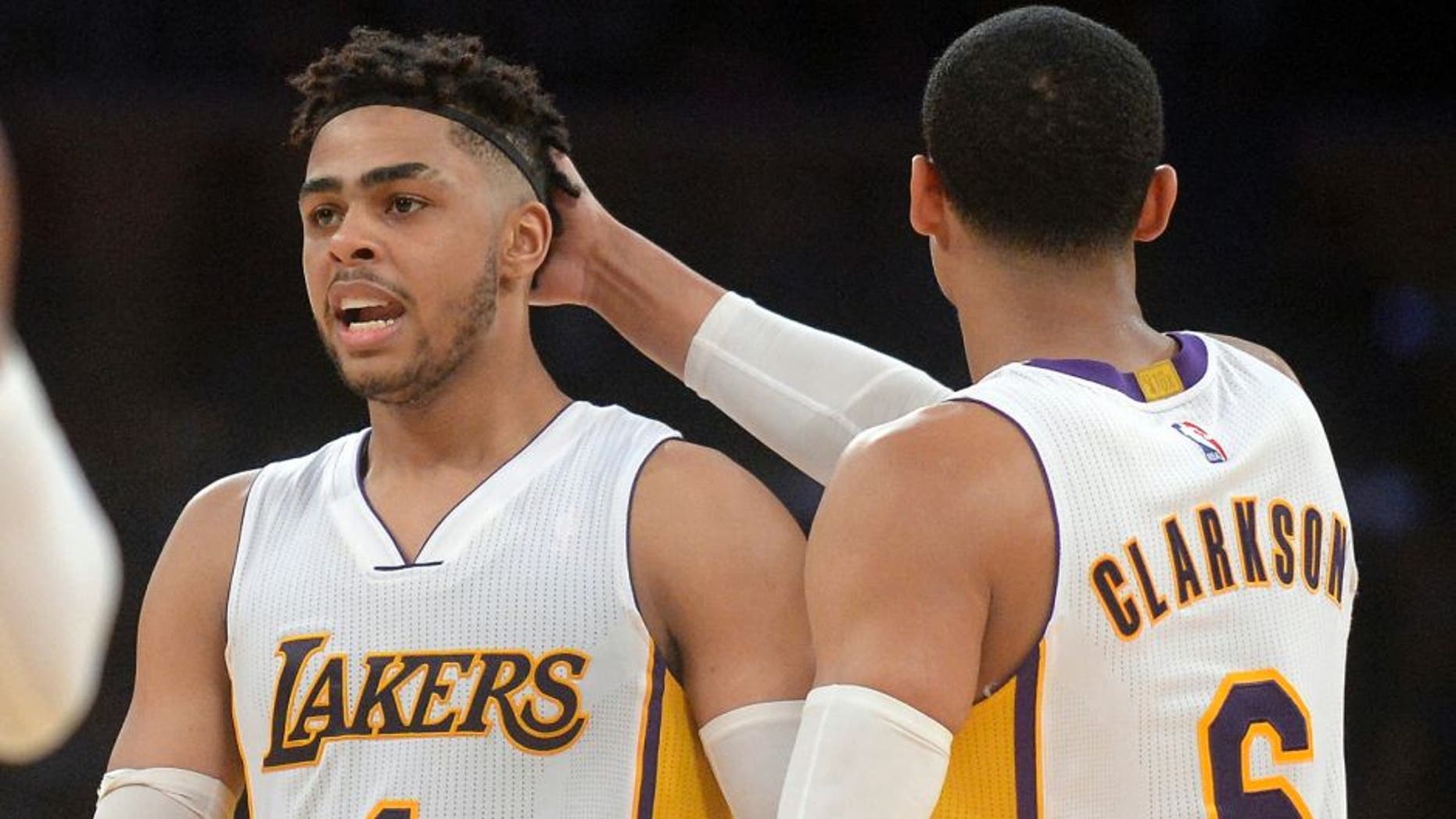 D'Angelo Russell had the best game of his young career Sunday night against the Cavs, and in the process made some Lakers history. The second-year point guard scored a career-high 40 in the L.A.'s 125-120 loss to Cleveland, becoming the youngest player (21 years, 21 days) in Lakers history to reach that scoring mark.
Russell was nearly flawless in his duel against Kyrie Irving, hitting 14 of 22 from the floor, including 7 of 12 from deep, and committing just one turnover in 41 minutes. But despite his heroics, the Lakers were outscored 43-28 in the final quarter and suffered their fifth consecutive loss.
"Whatever position they have me on the court -- I'm a basketball player, not a point guard or a shooting guard," Russell told reporters after the game.
Russell's shooting touch was definitely on display Sunday. He didn't appear to be fazed by the Cavs defense and was looking for his shot while coming off screens.
But despite his breakout game Sunday, Russell has struggled to find consistency in his sophomore season, shooting just 40 percent from the field during his up-and-down campaign. Just two games before his 40-point outburst, Russell finished with just five points on 2 of 10 shooting and added seven turnovers against the Bucks.