D'Angelo Russell got a new tattoo to honor Muhammad Ali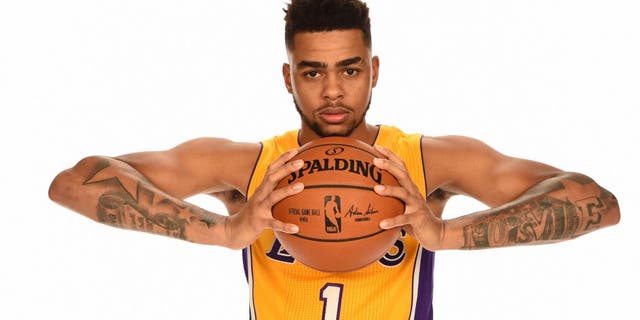 Basketball fans who check out Lakers games this year may notice that D'Angelo Russell has a new leg tattoo. The sophomore point guard showed off the new ink in training camp this week, and it pays tribute to one of the greatest athletes of this generation.
That's a solid tribute to Muhammad Ali, who passed away earlier this June. We can assume that Ali was an influential athlete for Russell growing up, especially since the two attended the same high school in Louisville, Kentucky. Russell says he's gotten to meet the boxing legend on various occasions and he talked about his legacy shortly after Ali's death
"It's crazy to see somebody with that type of legacy go," Russell said, via the Los Angeles Times. "I went to his high school and I'm from the same city, so for somebody like him to pass away, it hurts. I'm young, so when I first met him, he was struggling a little bit and I didn't get to see him at his best. I just knew how great he was back in the day."
The new ink could help be a permanent motivator for Russell to achieve greatness and cement his own legacy in basketball.