Dana White: 'There's going to be a point where I'm done' pursuing McGregor vs. Mayweather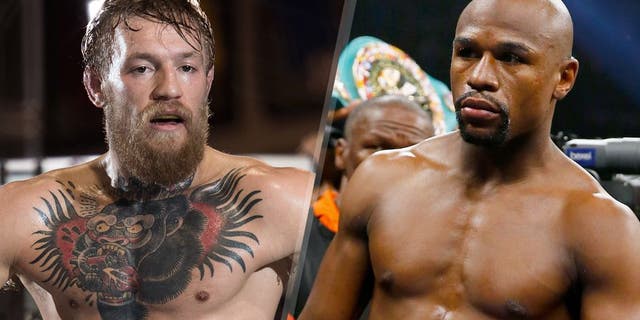 UFC president Dana White committed to doing everything possible to land Conor McGregor a lucrative payday against Floyd Mayweather, but the fight is still no closer to reality.
On Saturday night after Saul "Canelo" Alvarez dished out a punishing decision in his fight with Julio Cesar Chavez Jr., his next bout against Gennady Golovkin was announced for September 16.
That was the date originally reserved for the proposed matchup between McGregor and Mayweather, but White says he just wasn't able to strike a deal with both sides in time so a different boxing match scooped up that Saturday on the schedule.
"The reason they got my date is because I couldn't get my deal done on time so they got the date," White told "The Herd" on Tuesday. "Listen, life moves on, we don't wait for anybody. The fights are going to keep rolling. I didn't get the deal done fast enough so I lose the date. That's how it works."
A date being targeted for the fight might make it appear that a deal is imminent but White says that couldn't be further from the truth.
In fact, he says he's no closer to closing the negotiations to put together the fight between McGregor and Mayweather and there will come a day when he is forced to give up if the two sides can't reach an amicable agreement.
"I'm not hinting that it's getting close at all. I knew that this thing was going to be a nightmare to get done if it can even be done. We'll find out," White said. "Obviously, both guys want to fight each other but what's the deal. Can the deal be done? That's the question.
"It's not just Mayweather. It's both sides of this thing are going to be hard to get done. Absolutely, there's going to be a point where I'm done. This isn't what I do, this isn't my business and I'm definitely going to walk away."
White can't say for certain when that deadline will be reached where he'll no longer participate in the negotiations, but he promises it could eventually happen.
As much as he wants to put the fight together for McGregor, who stands to potentially make up to nine-figures for the bout, White will eventually reach his breaking point.
"Either way, it doesn't matter to me. I know that these two guys want to fight. I've said many times, I respect Conor and I'd like to do this fight for him but it's got to be the right deal. We have to get the right deal done or it's not going to happen," White said. "Because at the end of the day, this isn't what I do. The UFC is what I do and I should be focusing on that and not a boxing match.
"Obviously, a lot of people want to see it, there's a lot of interest in it, but it's not really what I do."