Dana White on 'Stitch' Duran: 'We weren't friends, we aren't friends'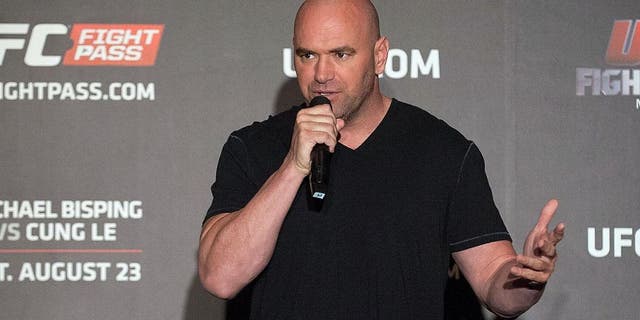 The UFC received backlash from fans last week after longtime cut man Jacob "Stitch" Duran was fired from the fight promotion allegedly for speaking out on the recently signed outfitting deal with Reebok.
The organization stayed silent on the issue during the week despite being prodded by fans to bring the cut man, who said that he'd "lost everything regarding sponsors" because of the deal.
Well, tonight after another successful event at UFC on FOX Fight Night in Chicago, UFC president Dana White decided to speak on the situation with FOX Sports 1's Karyn Bryant.
"'Stitch' Duran needs to learn what the word friend means – 'Stitch' and I were never friends." White said. "We were never friends, we were work associates. We came up together in the boxing world, and he was one of the guys that I brought in here."
Check out White's full comments above.