Dana White on decision to not give Tate another shot at Rousey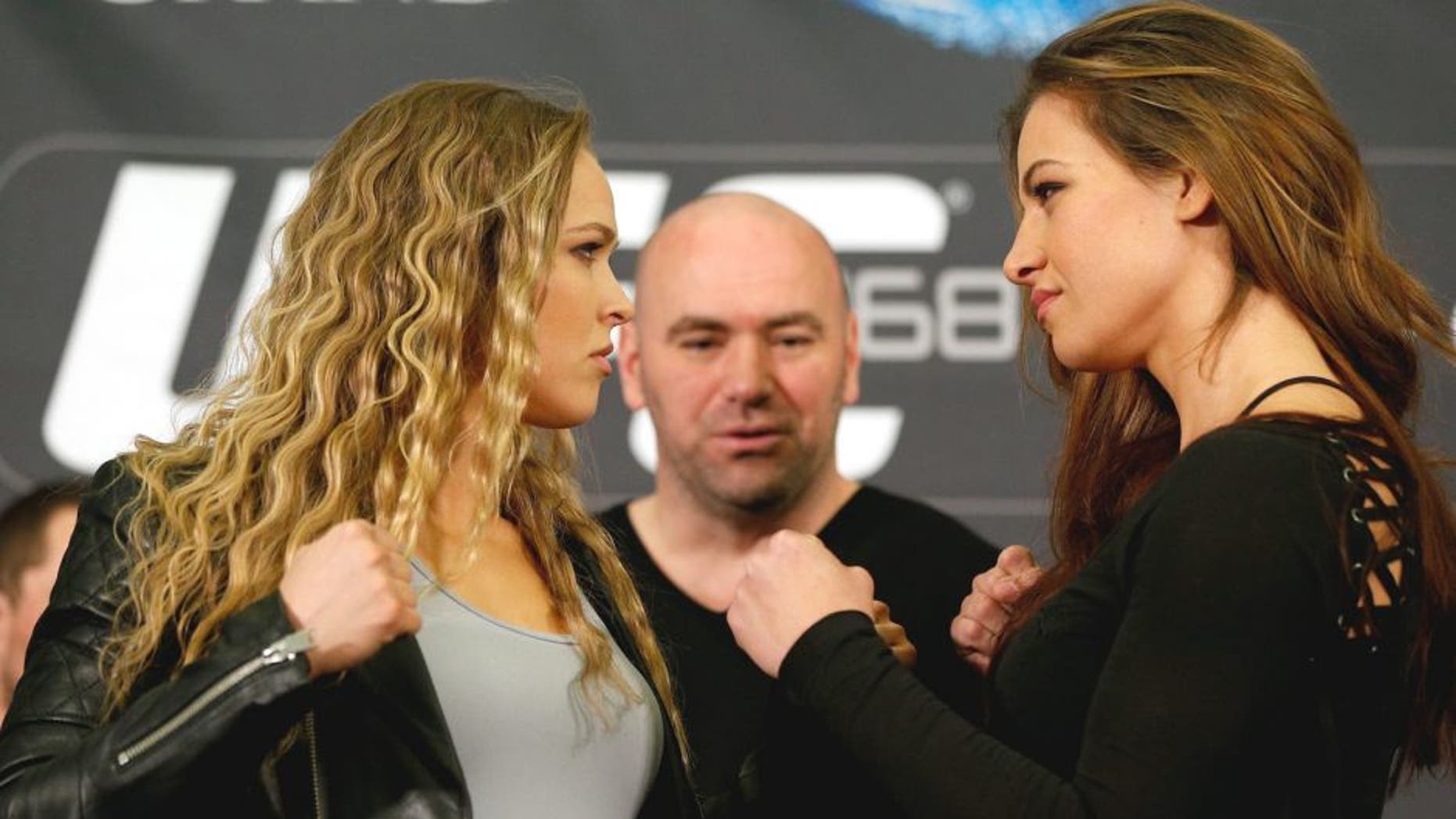 Miesha Tate said she was "shocked" when she heard last month's announcement that Ronda Rousey's next fight would be against UFC newcomer Holly Holm.
That's because Dana White publicly had said Tate was the No. 1 contender and would fight Rousey for a third time. Now Tate was being passed over, and without so much as even a phone call to inform her.
White finally sat down this week and explained the decision to not give Tate another shot at Rousey -- €" yet.
"She's lost to Ronda twice," White said Wednesday on "UFC Tonight."
"Holly Holm -- €" WBC, WBA, WBF, IBA, you name it, she's won the belt in boxing, she's 9-0 in mixed martial arts. If you look at the range and the distance, the head kicks, all the attributes ... We originally brought Holly Holm into the UFC to fight Ronda Rousey. That fight makes sense.
"Miesha, at this point in her career, if she loses to Ronda Rousey a third time, it's a career killer."
White said despite the appearance that Rousey has cleared out her division, "there's still a lot of talent in that division." And that includes Tate.
"I know it seems like Miesha Tate got a bad break in this thing, but realistically when you look at it, Miesha has lost to her twice," White said. "Miesha's gonna have to knock a couple more people off to get to Ronda."
White also settled the argument about who's the bigger star, Rousey or Conor McGregor, and addressed Jon Jones' status. Watch it all in the video above.