Dana White: Jon Jones vs. Daniel Cormier 2 possible for UFC 200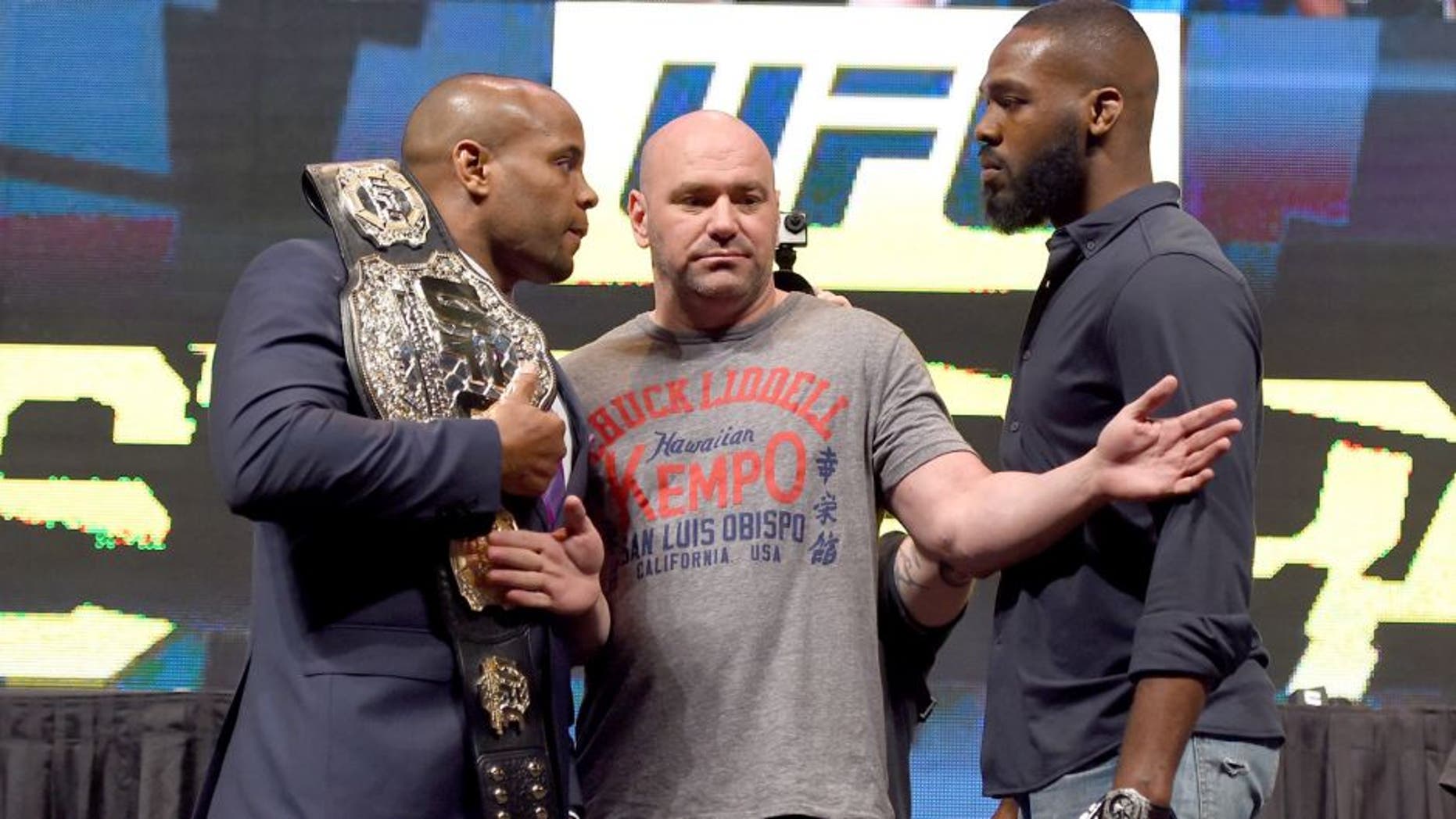 The search for a new main event at UFC 200 continues, but at least part of the answer could come on Saturday night after Jon Jones faces Ovince Saint Preux.
Jones has stated all week leading up to his bout at UFC 197 that he would like to defeat Saint Preux and then take over the main event at UFC 200 now that Conor McGregor has been pulled from the event.
If he wins on Saturday night, Jones might get his wish.
UFC president Dana White addressed the possiblity of Jones facing Daniel Cormier for the light heavyweight title on July 9 -- if he wins his fight with Saint Preux.
The spot vacated by McGregor in the main event left the UFC with very few options for the headline bout of one of 2016's marquee events.
McGregor's UFC 200 opponent, Nate Diaz, has stated that he doesn't want to fight anybody but the Irishman so he may not even end up on the card.
Which leaves a main event slot for another big fight. Jones vs. Cormier would certainly fit the bill.
The two determining factors will be Jones winning against Saint Preux and also coming away healthy. Cormier, also has to recover from the shin injury that forced him out against Jones in the originally scheduled UFC 197 fight.
If all those things work out, it looks like Jones vs. Cormier 2 could be just the main event White needs to fill that McGregor-size spot.