Dan Quinn praises the chemistry between Vic Beasley, Adrian Clayborn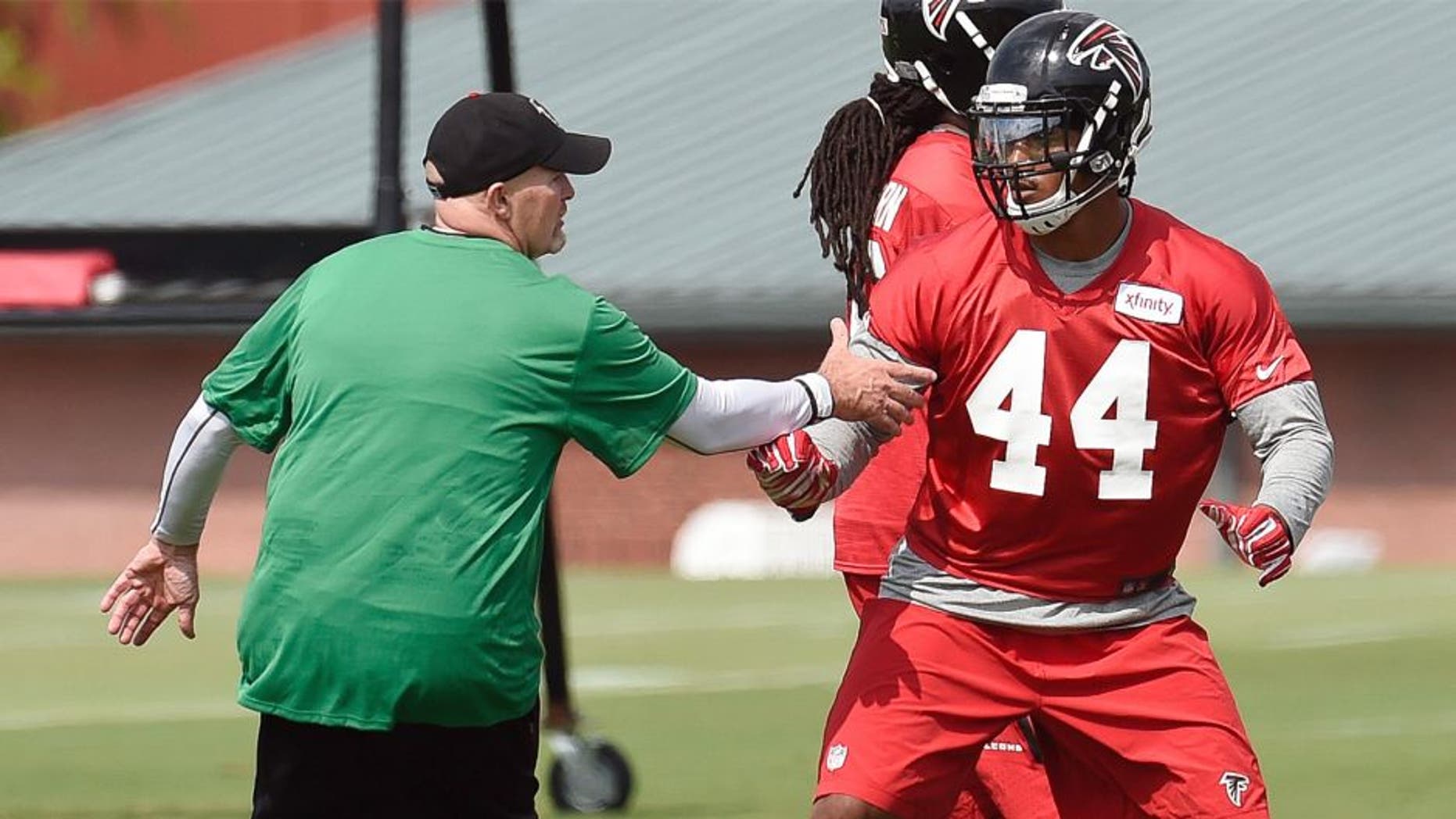 While the Atlanta Falcons have struggled mightily to find a pass rush in recent seasons, it seems that their 2015 offseason moves may save the day this year.
As Vaughn McClure of ESPN reported, the Falcons have ranked No. 25 or lower in sacks per pass play over the past five seasons. He also pointed out the praise that head coach Dan Quinn fired in the direction of young rushers Vic Beasley and Adrian Clayborn.
"It was good to see Vic play fast," Quinn said in his postgame radio interview with Dave Archer. "It was good to see him and Adrian -- they're getting their timing and their chemistry together over on that right side."
If we're going strictly on pure potential, the combination of Beasley and Clayborn could be ridiculously dangerous. While Beasley hasn't been truly tested in the NFL yet, as he hasn't played a regular season game obviously, he could wind up being the defensive leader in Atlanta.
As for Clayborn, remaining healthy will be a key for him. If he's able to stay on the field, he can not only get to the quarterback, but will prove to be a key playmaker on this defensive line.
Quinn obviously liked what he saw from both players, so here's to hoping it continues on into the season.
(h/t ESPN)