Dan Marino fathered child with CBS employee, paid to keep it secret, report says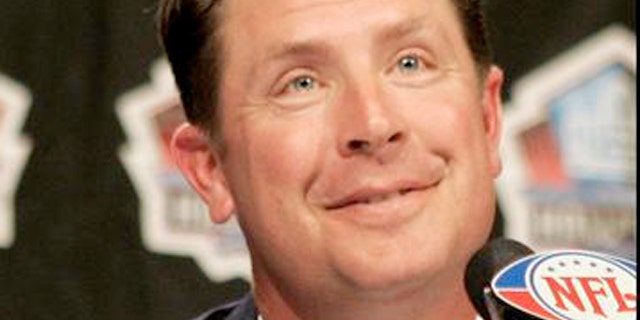 NEWYou can now listen to Fox News articles!
Former Miami Dolphins Hall of Fame quarterback Dan Marino fathered a child with a CBS Sports employee and paid her millions to keep it secret, according to the New York Post.
Marino, who has served as a pregame analyst for the network since 2003, reportedly admitted to having an affair with Donna Savattere, a production assistant at CBS Sports.
Savattere, who was 35 at the time of the affair, gave birth to their daughter, Chloe, in June 2005, according to The Post. Marino has reportedly been in contact with his now-7-year-old daughter.
"This is a personal and private matter. I take full responsibility both personally and financially for my actions now as I did then," Marino told The Post in a statement. "We mutually agreed to keep our arrangement private to protect all parties involved."
Marino tells The Post that he is still married to Claire, his wife of nearly 30 years. The couple has six children together.
Marino is set to appear on CBS this weekend as part of its Super Bowl coverage.
Click here for more from The New York Post.