Damian Lillard kills rap with his #SoGoneChallenge verse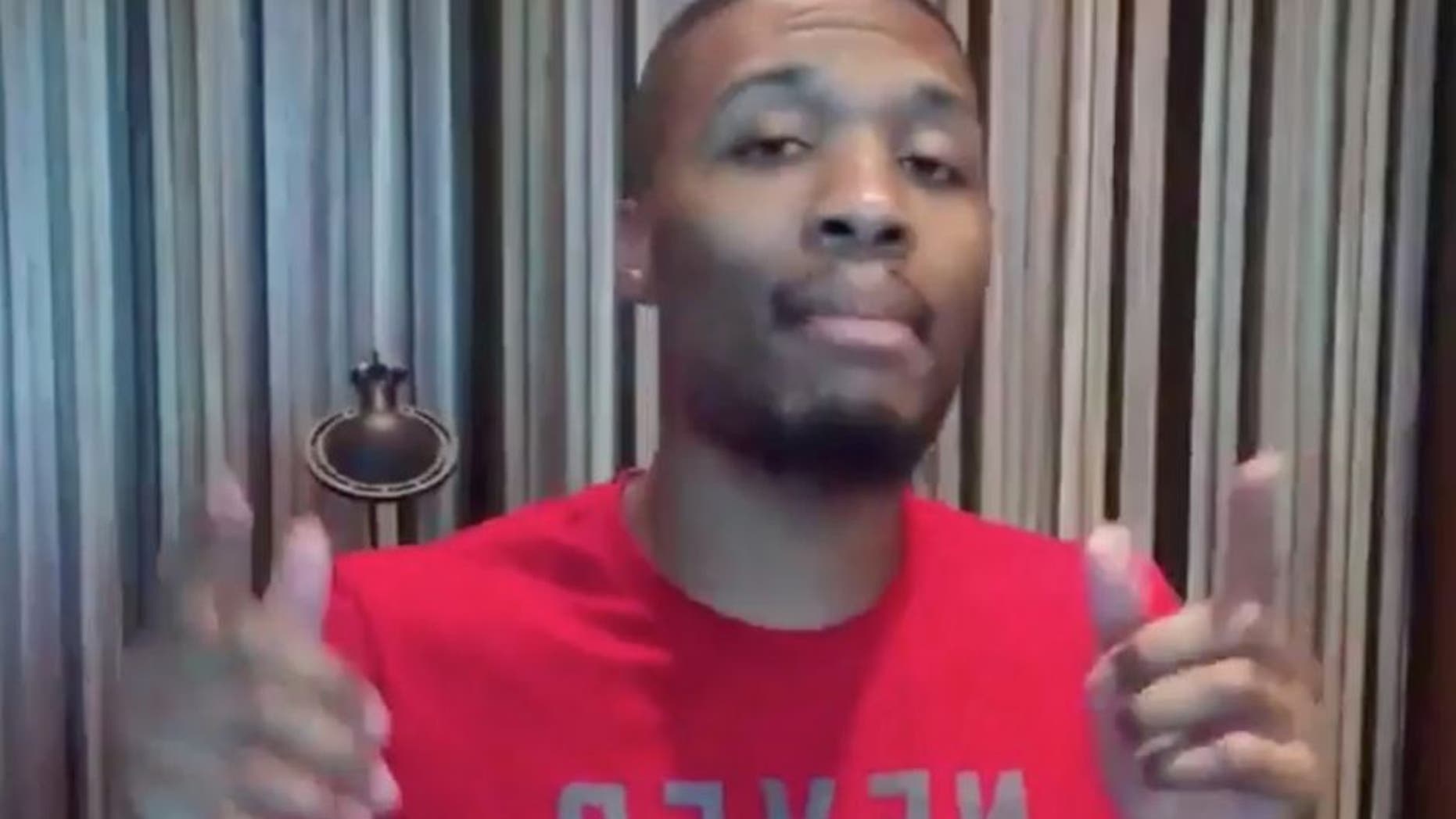 On the short list of athletes who actually can rap, Damian Lillard might be at the top.
Because "Dame D.O.L.L.A.," despite his predilection for hip-hop guidance counselor J. Cole, has bars -- bars that are neither cloying nor trash nor the lyrical equivalent of eating a popsicle from the bottom.
And as Lillard proved in his "So Gone" Challenge video posted to Twitter on Friday, he can get after it.
For those who haven't been sweating furiously over their own challenge bars this week, the "So Gone" Challenge is an ongoing trend in hip-hop / pop culture that's invaded the Internet. Chance the Rapper launched the challenge into the viral stratosphere this week with a verse dedicated to his longtime girlfriend.
That's the format: Hop on the instrumental to Monica's "So Gone", spit your verse, upload it to the Internet, and then pray you aren't stir-fried on the timeline.
Lillard's verse is strong work -- some self-inventorying, some flexing, an appreciation for well-marbled women and fine wine. I can work with this. Now, the question: is Damian Lillard the best rapper in the NBA? In sports?
It's worth pondering.
The closest competition I know is Iman Shumpert, who has some tracks (the chorus to "Build Em" will stay in your veins). But besides Shump, I don't know anyone else actively spitting actually digestable verses like Lillard. The Portland Trail Blazers guard has been getting his lyrical cuts in on the side for the past couple years, and has performed onstage here and there as time permits. His teammate C.J. McCollum cosigned Lillard's challenge verse, too.
Keep doing your thing, Dame. And never forget: 2014 Forest Hills Drive was bad.
Dan is on Twitter. He loves Dame and wishes him great success in his career and hopes he never lets Nas down.