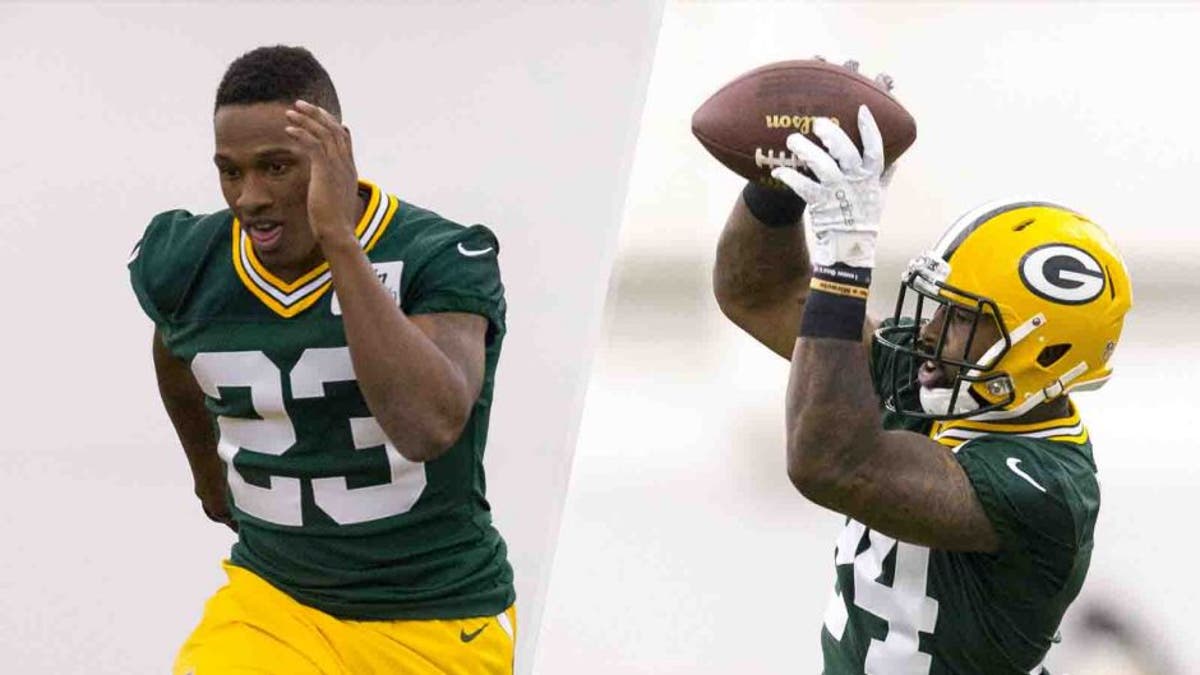 The Green Bay Packers spent their first two picks in this year's draft on cornerbacks, a position in which the team needed an immediate influx of talent.
Although Randall was the Packers' first-round pick and Rollins was the second-rounder, it appears as though Rollins has surpassed Randall on the depth chart. At Monday's practice, with starting cornerback Casey Hayward sidelined by a quad injury, Rollins stepped in and took the first-team reps opposite Sam Shields, according to ESPN's Rob Demovsky.
While Randall has been dealing with a groin injury, Rollins has taken advantage of his opportunities. In the Packers' preseason opener versus the New England Patriots, he broke up a couple passes and finished the game as one of the team's defensive standouts.
Randall, on the other hand, is still waiting for his first preseason action.
"They say the game's a lot different from practice," Randall said, per ESPN. "So as many reps as I can get in the preseason to help the team and to help me move forward as quickly as possible."
Randall's ceiling may still be higher than Rollins', but that won't matter much if he's unable to stay healthy and show off his athletic potential on the field.
(h/t ESPN)