Dallas Cowboys tour bus involved in deadly crash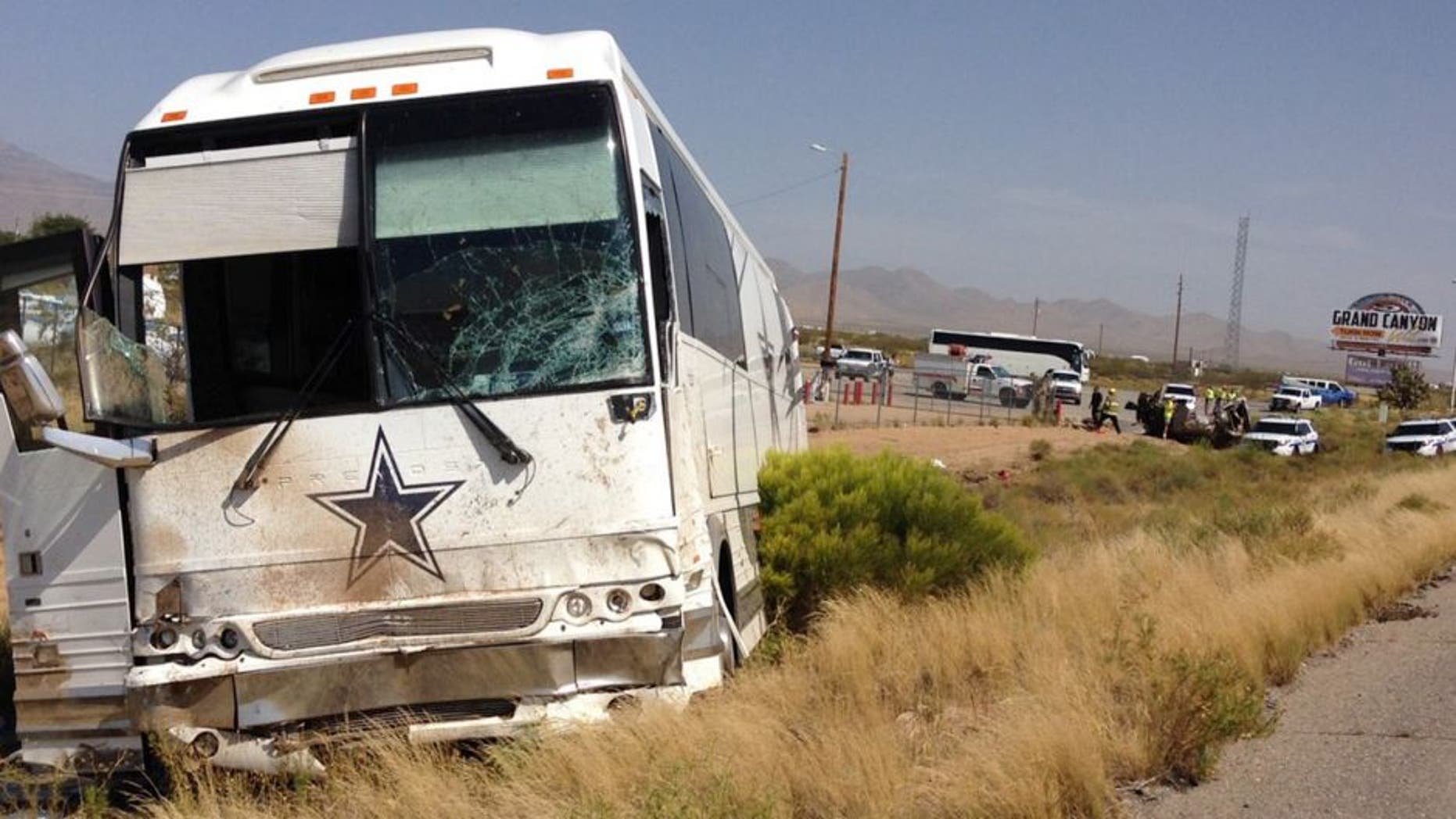 A Dallas Cowboys tour bus was involved in a deadly accident in northwestern Arizona Sunday afternoon, according to multiple reports.
The Cowboys' bus collided with a van along US-93, killing the four passengers riding in the van. No one on the the team's bus was injured.
Arizona State Troopers tweeted a photo of the crash scene and confirmed there were fatalities in the two-vehicle accident.
The bus was traveling from Irving, Texas to Oxnard, California for Cowboys preseason training camp, which begins in two weeks.
At the time of the crash, the bus was reportedly en route to a team meet-and-greet stop in Las Vegas and was carrying Cowboys staff members, including a team mascot, photographer and reporter.