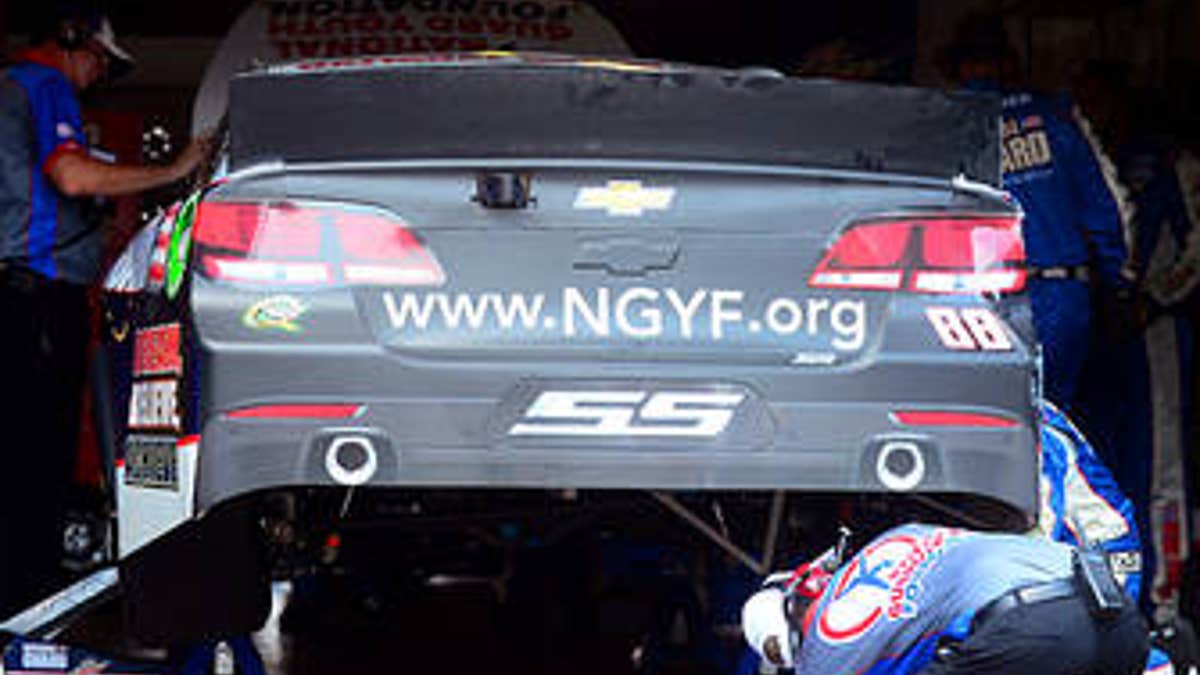 BROOKLYN, MICH. – Dale Earnhardt Jr. blew a right front tire in Turn 2 on Lap 134 on Sunday at Michigan Speedway.
Earnhardt, who had led the race for the first time on Lap 42 and was running eighth at the time of the wreck, was forced to go to the garage for repairs. He ended up finishing 36th.
"If I had stayed off the brake, maybe it wouldn't have popped," Earnhardt said. "I got about three cars from the wall, hit the brake and it blew the tire."
Goodyear tweeted afterwards saying, "Seeing several high temp issues on RF tires at @MISpeedway, including cars of @DaleJr, @KyleBusch and @jpmontoya on that last set of stops."
Earnhardt led the Pure Michigan 400 twice for a total of 20 laps. He fell from sixth to seventh in the point standings.
Earnhardt was the second Hendrick Motorsports Chevy to have problems on Sunday. Points leader Jimmie Johnson suffered his first DNF of the season, running just 54 laps before encountering an engine problem.