Dale Jr. becomes equity partner in outdoors company, joins Instagram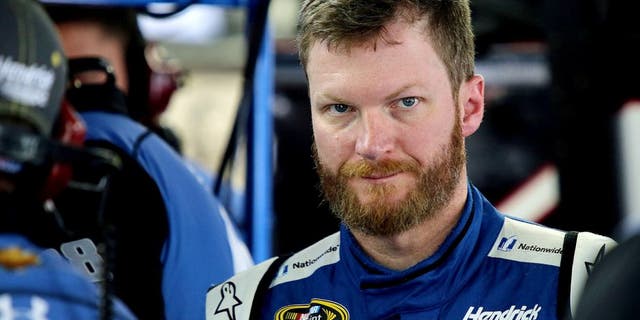 NEWYou can now listen to Fox News articles!
TrueTimber and Earnhardt Outdoors announced Friday that Dale Earnhardt Jr. will become the face of TrueTimber Camo, a company specializing in realistic camouflage patterns for the outdoors. As part of the agreement, Earnhardt Jr. becomes an equity partner in TrueTimber with the Inman, South Carolina-based company's founder, Rusty Sellars, and Bass Pro Shops CEO Johnny Morris.

"As most people know, my family has a longstanding passion for the outdoors," said Earnhardt Jr., NASCAR's 12-time most popular driver and a winner of 48 NASCAR-sanctioned races. "TrueTimber has created top-of-the-line products and established itself as innovator of the most realistic camo designs. I feel like there is unlimited potential for us to grow the company to become the leader in the outdoor marketplace, and that's our goal."

To celebrate his new affiliation, Earnhardt Jr., who has become an avid Twitter user since joining the social networking site in February 2014, has now launched his own personal Instagram account.
The first photos on the account show Earnhardt Jr. donned in hunters camouflage.
"The Earnhardt family has long had a strong connection to the outdoors and this new partnership," said Sellars. "TrueTimber prides itself on being a family business, and as such, one of the concepts I'm most looking forward to is developing TrueTimber products that directly celebrate the family's outdoors heritage."

TrueTimber will be heavily involved with Earnhardt Outdoors, a lifestyle brand started by Earnhardt Jr. and siblings Kerry Earnhardt and Kelley Earnhardt Miller to share outdoors traditions. Earnhardt Outdoors will feature TrueTimber Camo exclusively. Additionally, there will be TrueTimber-branded licensed merchandise featuring Earnhardt Jr. and other NASCAR teams and drivers.

"TrueTimber already has a solid platform for success thanks to the hard work put in by Rusty and his family," said Kelley Earnhardt Miller. "We believe in the TrueTimber brand and look forward to this new relationship and how it will further enhance its visibility. We're also excited about TrueTimber's alignment with Earnhardt Outdoors. Not only are we both family operations, but there is a lot of crossover appeal between the two and it offers immense potential with the brand."