Dale Earnhardt Jr. regrets not proposing sooner, explains why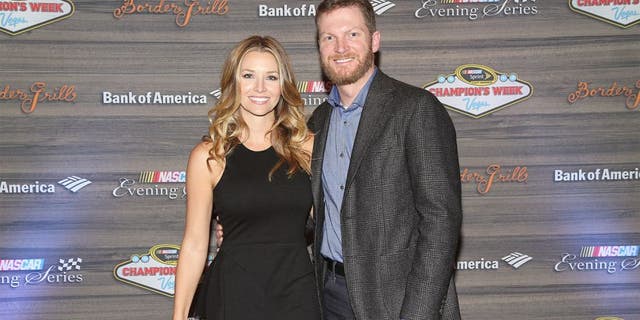 As Dale Earnhardt Jr. and fiancee Amy Reimann prepare to wed on a date yet-to-be-revealed, NASCAR's most popular driver is eager to spend the rest of his life with the woman to whom he proposed while vacationing in Germany in June.
Earnhardt does have a regret about the timing of when he popped the question, however.

"I'm so frustrated with myself that I didn't do it sooner, because it's as good as it gets," he said during the recent Charlotte Motor Speedway Media Tour presented by Technocom. "Having her in my life's made my life an amazing thing.
"I really didn't know things could be this good, and I've really got to where I'm so dependent on her, and that's a great feeling to be able to depend on someone and them be accountable and be there. She surprises me every day with her generosity, and I could go on and on. It's amazing."
As for whether he and Amy know their wedding date, Junior played coy when asked during the media tour.

"She'll make that announcement," he said with a smile. "Not me. Sorry."