Dale Earnhardt Jr. follows through on promise to join social media after winning 500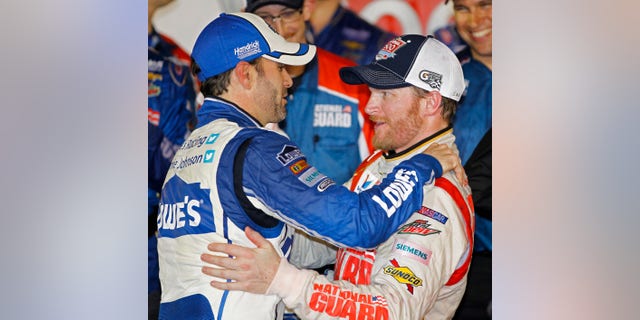 NEWYou can now listen to Fox News articles!
DAYTONA BEACH, Fla. – Dale Earnhardt Jr. joked he would join Twitter if he won the Daytona 500.
After winning NASCAR's most prestigious race for the second time Sunday night, he followed through on his promise.
NASCAR's most popular driver tweeted early Monday morning, "Tonight seemed like as good a night as any to join Twitter. How is everyone doin?" The tweet had a 2XDaytona500 hashtag and included a photo of Earnhardt with the trophy.
Earnhardt had been reluctant to participate in social media, but Junior Motorsports had grabbed the @DaleJr Twitter handle for him several years ago in the event he changed his mind.
The account had over 235,000 followers even though he had never sent a tweet before Sunday night's victory.