Dale Earnhardt Jr. called John Force after his NHRA win Sunday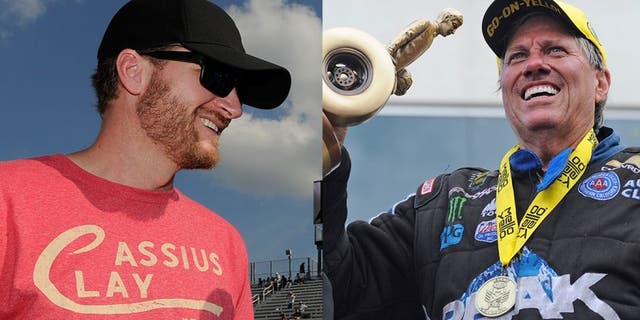 NASCAR's Dale Earnhardt Jr. called NHRA Funny Car racer John Force following Force's win in Charlotte on Sunday.
Force took to Twitter to thanks Earnhardt Jr. for the call:
Force picked up career win No. 146 on Sunday in a race against Tommy Johnson Jr. at the NHRA Carolina Nationals at zMAX Dragway in Charlotte, N.C.
Force, who moved up from eighth to third in the Countdown with his win, was one of several NHRA drivers that Dale Earnhardt Jr. had hung out with during the weekend.
"I have a race car now that I can race with," said Force, reflecting on his win. "And when you get a race car and you're on your game, I can win. Tommy Johnson flew all weekend; he outran us but I was right in the hunt with him. (Ron) Capps in the semis, I love to race him. At the end of the day it was just a fight and we got the win, and we'll just take it from here."