Daily Fantasy Baseball Advice for June 8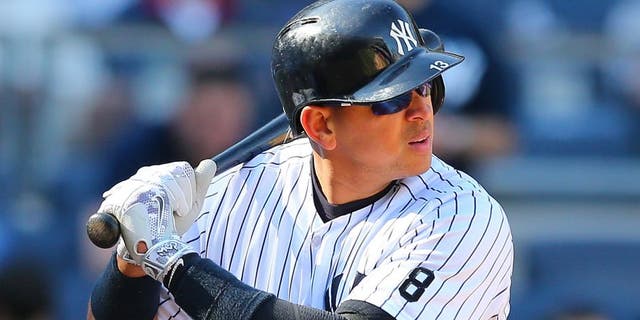 NEWYou can now listen to Fox News articles!
Welcome to today's daily fantasy post! Remember that you can find our posts on the new DFS home page, as well as the fantasy page. Bookmark those sites now!
Also, please scroll to the bottom of this article to see the latest tweets from Ryan Fowler (@FOXSportsFowler), D.J. Foster (@FOXSportsFoster), Adam Meyer (@FOXSportsMeyer) and me (@jhalpin37). That way, if information surfaces for any last minute changes, you can see our thoughts instantly.
Let's get to today's interesting facts, using DraftKings prices. We'll cover all players, but remember that there's a four-game early slate that gets underway with Cubs-Phillies at 1:05 p.m. ET. Please note that much of the information in this post is being published several hours prior to game times, so check MLB lineups later to confirm that any recommended players are included.
5 Things to Watch:
1. It's a bit unusual that the reasonably priced Kenta Maeda ($7,500) is the day's biggest favorite at -193 in a game with a projected run total of 7.5 ... Six starters check in at $11K or higher, led by Max Scherzer ($13,300) at the White Sox ... If you like to target the Braves, it'll cost you $11,700 for Drew Pomeranz. The Braves have a .296 slugging percentage against southpaws ... Jameson Taillon ($8,900) makes his big-league debut for the Pirates. Although he's been lights out in the minors this season, he's not cheap.
2. The Rangers kept Jurickson Profar ($4,000) atop their order on Tuesday by playing him at first base and benching Mitch Moreland; that's one day after the team benched Prince Fielder, DH'd Rougned Odor and played Profar at 2B. Profar had two more hits on Monday, and is averaging 11.4 DraftKings points over his last 10 games. Your days of getting him cheap have passed, though.
3. Yo, BvPers: Alex Rodriguez ($3,500) is 11-for-29 with five homers vs. Jered Weaver ... Ian Kinsler ($5,100) is eight-for-19 with three homers vs. R.A. Dickey ... Joey Votto ($4,700) is 12-for-35 with seven walks vs. Jaime Garcia ... Brett Gardner ($4.000) is four-for-22 with 11 whiffs vs. Weaver.
4. Thunderstorms are in the forecast for Cubs-Phillies, but they should pass through quickly.
Bargain hunters: The super-cheap catchers don't look appealing, but Yadier Molina ($3,100) vs. Alfredo Simon seems logical, since Simon is terrible ... Rangers 1B/OF Ryan Rua ($2,900) has three double-digit DK games in his last five starts, and faces Doug Fister ... If Cubs 2B/3B Javier Baez ($3,000) bats among the top six spots in the order, he's worth a look vs. the struggling Vince Velasquez ... Dodgers 3B Justin Turner at $2,900 batting third or higher vs. Rockies lefty Chris Rusin? Sure! ... Braves 3B/SS Chase d'Arnaud ($2,800) hasn't used his speed enough since getting promoted, but he bats second, is hitting well and has posted an .853 OPS vs. LHP in 41 plate appearances ... Chris Young ($2,400) might be facing Madison Bumgarner, but his entire reason for existence is to hit lefties, as he has a .366 career wOBA against them. He's the definition of "YOU HAVE ONE JOB!"
D.J. Foster's recommendations for the day will be posted soon!
Tweets from https://twitter.com/FantasyOnFOX/lists/fox-sports-fantasy