Daily Fantasy Baseball Advice for August 23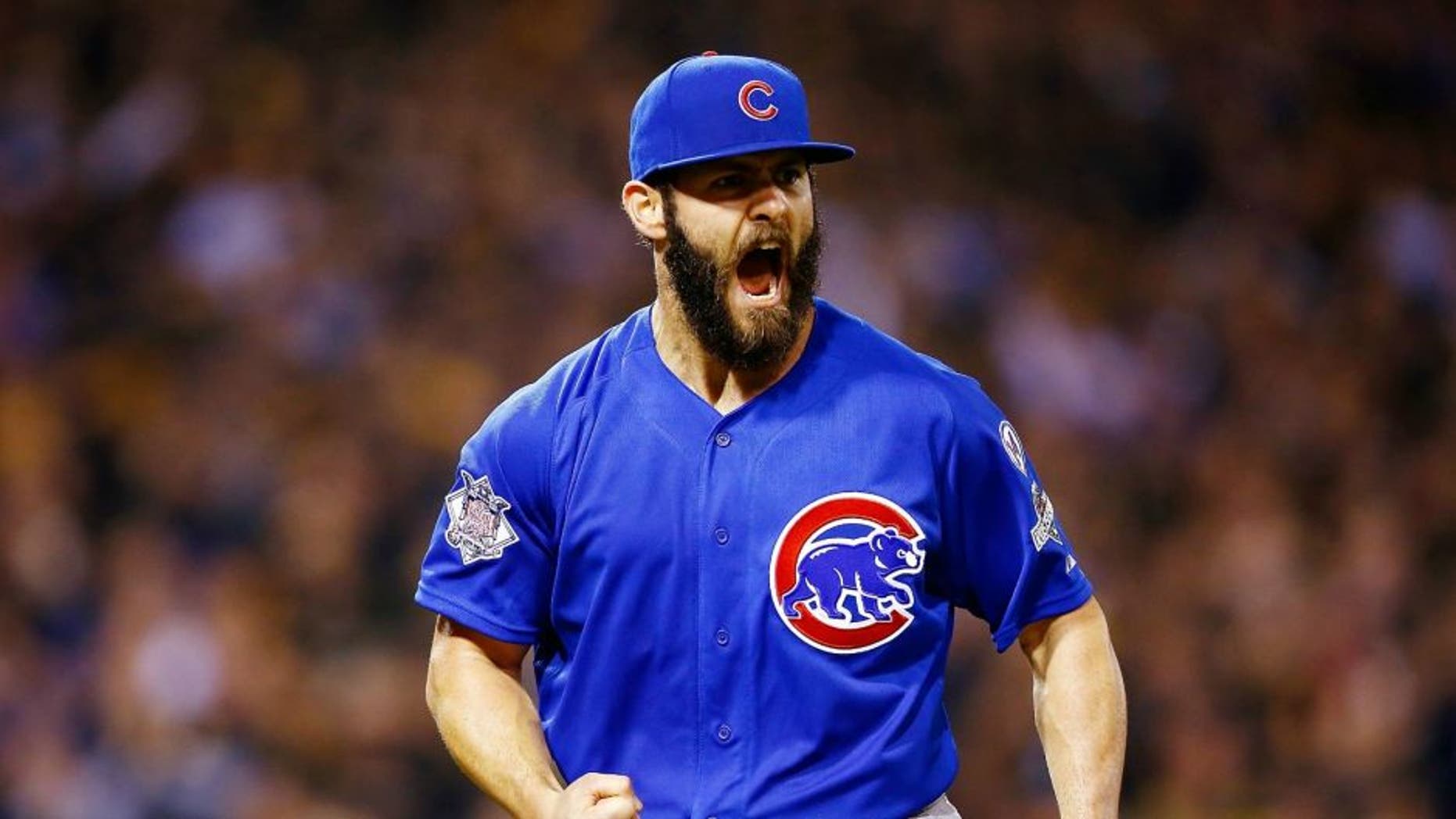 Welcome to today's daily fantasy post! Remember that you can find our posts on the new DFS home page, as well as the fantasy page. Bookmark those sites now!
Also, please scroll to the bottom of this article to see the latest tweets from Ryan Fowler (@FOXSportsFowler), D.J. Foster (@FOXSportsFoster), Adam Meyer (@FOXSportsMeyer) and me (@jhalpin37). That way, if information surfaces for any last minute changes, you can see our thoughts instantly.
Let's get to today's interesting facts, using DraftKings prices for the 15-game slate. Please note that much of the information in this post is being published several hours prior to game times, so check MLB lineups later to confirm that any recommended players are included.
5 Things to Watch:
1. Jake Arrieta ($12,500) is the day's biggest favorite at minus-244 on the road in San Diego. Only Madison Bumgarner ($13,100) is more expensive than Arrieta.
2. Five games - Diamondbacks-Braves, Angels-Blue Jays, Tigers-Twins, Nats-Orioles and Phillies-White Sox - check in with high projected run totals of 9.5, while Giants-Dodgers (Bumgarner-Maeda) is on the low end at seven runs.
3. Yo, BvPers: David Ortiz ($4,800) is 13-for-34 with three homers vs. Chris Archer ... Nolan Arenado ($4,500) has three homers in 20 at bats vs. Chase Anderson ... J.D. Martinez ($5,000) is eight-for-19 with two homers and a 1.266 OPS vs. Kyle Gibson ... Mookie Betts ($5,100) is four-for-18 with two homers and seven walks in 25 plate appearances vs. Archer ... Mike Trout ($5,200) is six-for-11 with a couple of walks and a 1.524 OPS vs. R.A. Dickey ... Logan Morrison ($3,200) is five-for-12 with two homers vs. Clay Buchholz.
4. We've got a couple of red-hot rookies out there. Yankees C Gary Sanchez ($4,300) homered twice Monday night, giving him six homers in his last six games. Sanchez is scheduled to face Taijuan Walker tonight, but he's caught four games in a row, so a day off is in play ... Astros 3B Alex Bregman ($3,900) has four homers in his last six games, and a matchup with Ivan Nova on tap.
5. Birth announcements: A's SS Marcus Semien and his wife had a baby on Monday afternoon. The team isn't sure if Semien will be placed on the paternity list, but you should plan to avoid him tonight unless you can make a late swap ... Mets 2B Neil Walker has been placed on the paternity list.
Adam Meyer will post his Must-Start of the Day, Deal of the Day, Avoid of the Day, Stack of the Day and more later today!
Tweets from https://twitter.com/FantasyOnFOX/lists/fox-sports-fantasy