Da Beauty League returns for sophomore season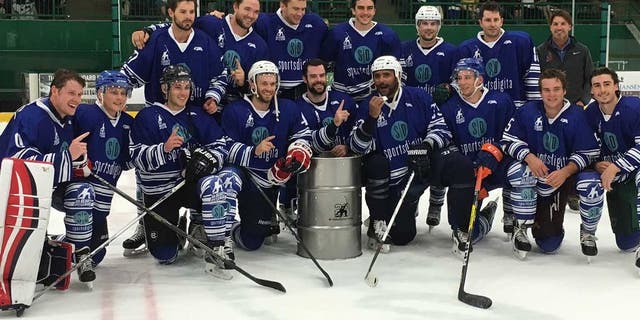 Da beauties are back.
Da Beauty League -- a four-on-four summer hockey league that brings together some of the states top pro and amateur hockey talent -- returns on Wednesday, July 12 for its sophomore season.
Based out of Edinas Braemar Arena, the star-studded beer league debuted last summer and features a whos who of Minnesota-based hockey talent.
The action runs through Wednesday, Aug. 23, while each session features three games scheduled to begin at 5:10 p.m., 6:35 p.m. and 8 p.m. on Wednesdays in July and every Monday and Wednesday in August.
Dustin Byfuglien (Winnipeg Jets), Ryan McDonagh (New York Rangers), Alex Goligoski (Arizona Coyotes), Drew Stafford (free agent), Paul Martin (San Jose Sharks) and Brock Nelson (New York Islanders) will captain this years teams.
Theyll be joined by a roster of players that features both NHL veterans and rising stars, including Woodbury native and Stanley Cup-winner Jake Guentzel, former Gophers star Nick Bjugstad and former Minnesota Wild forward Stephane Veilleux.
The group will once again play for the John Scott Cup, a keg-like trophy and big mug of prestige named for the retired NHL enforcer, who became an unlikely All-Star in 2016 after winning the leagues fan vote.
Scott will once again serve as the leagues honorary commissioner and is a true beauty, according to Da Beauty Leagues website.
The league has been rolling out this years roster via Twitter, and has confirmed that the following players will take part this year: