D2 player hits ridiculous game-winning shot between two defenders after slipping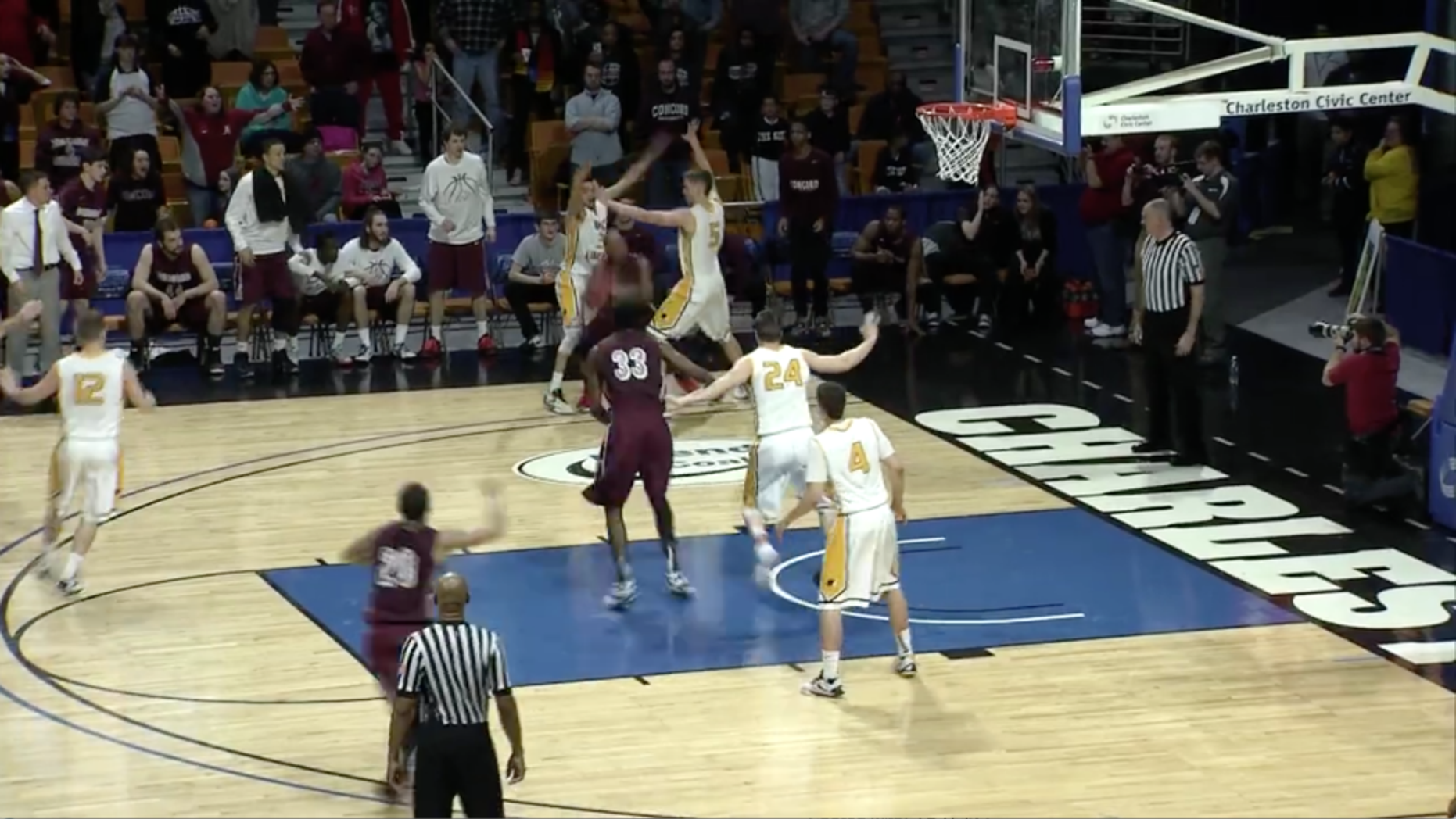 We won't lie, the Mountain East Conference of Division 2 doesn't get much love around these parts. But a crazy game-winning shot? That's right up our alley.
So we head to West Virginia, where Concord and West Liberty squared off in the Mountain East Conference tournament semifinals.
The teams were tied at 90-90 in the second overtime when Concord's Rob Reed slipped, only to get up and hit this off-balance, one-handed 18-foot jumper that banked in with 0.4 seconds remaining to advance his team to the tournament final. The stuff of dreams.
"On that last play we had called timeout and in the huddle coach asked me if I wanted the ball," Reed, who had 34 points in the game, told the Mountain East's official website. "I was tired and I wasn't an animated as I was being in my head. I just said 'Of course I want it.'
The physics of the shot are baffling. Did Reed travel in getting up off the ground? How did he find a gap between two West Liberty defenders? Might a pass have been the more prudent move?
Who cares? This was totally awesome. Here's hoping crazy shots like this trickle up to the Division 1 conference tournaments this week.