D-backs sign veteran De La Rosa to compete for bullpen job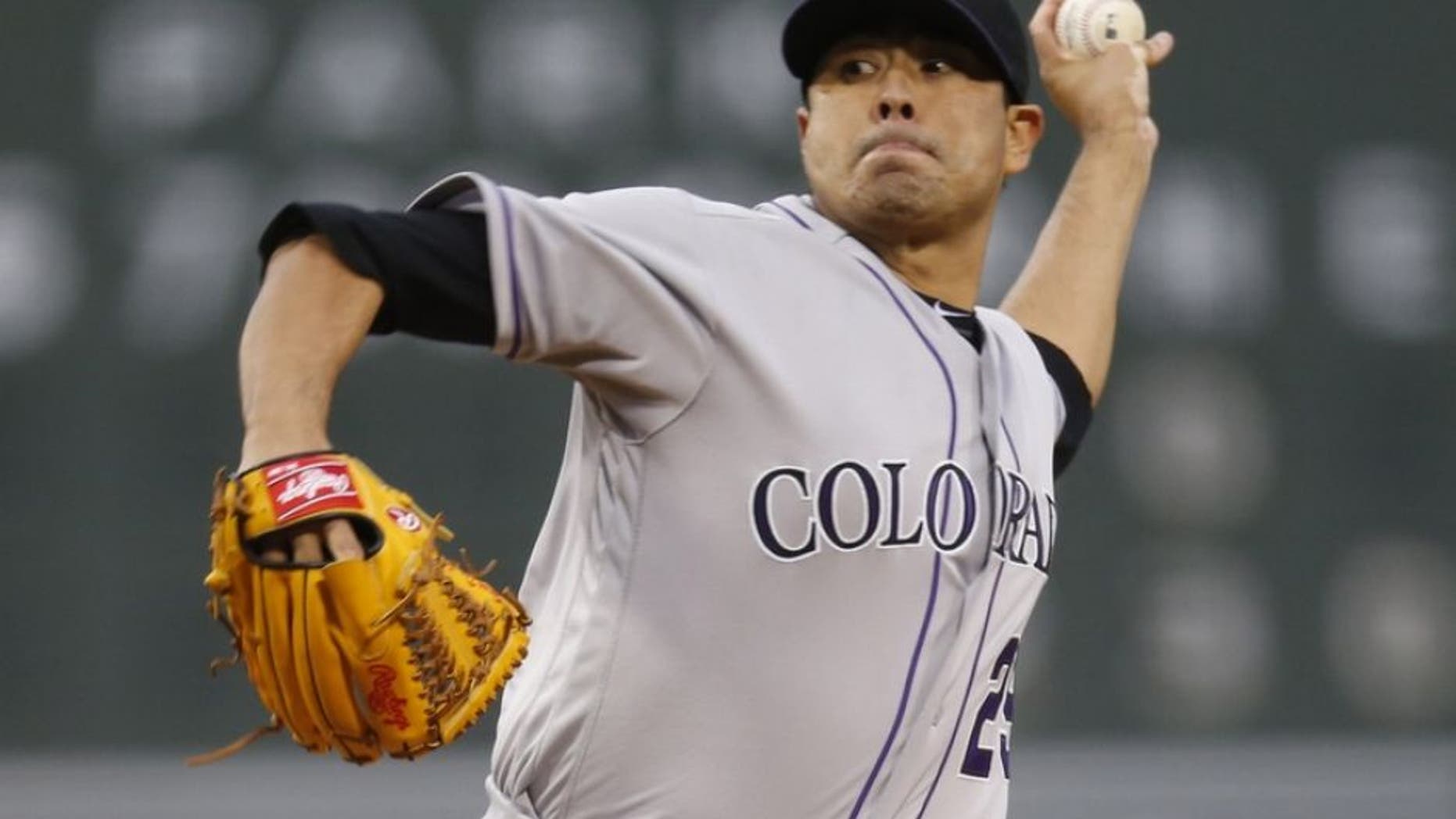 Veteran left-handed pitcher Jorge De La Rosa has signed a minor-league contract with the Arizona Diamondbacks and will have an opportunity to make the roster as a relief pitcher.
De La Rosa, a native of Monterrey, Mexico, who was originally signed by the Diamondbacks in 1998, has spent the last nine seasons with the Colorado Rockies. He has a 101-84 career record with a 4.64 ERA.
De La Rosa, 35, has also pitched with Milwaukee and Kansas City. He has made 306 career appearances, 241 of those as a starting pitcher. He could earn $2.25 million if he makes the major-league roster, according to mlb.com.
"He's going to compete," manager Torey Lovullo said. "He's going to come in here, like everybody else is, and he's going to have to win a spot. It's a great job by our front office bringing in somebody like that."
De La Rosa made $12.5 million last season and was 8-9 with a 5.51 ERA last season for Colorado in 27 appearances. He is the Rockies' all-time leader in victories with 86 and has a 53-20 career record at Coors Field.
This will be De La Rosa's third time with the organization. After signing with the team as a 17-year-old and two seasons in the low minors, he was purchased by the Mexican League team in his hometown of Monterey.
Monterey sold him to the Boston Red Sox in 2001, and after three seasons in the Red Sox organization, he was part of the package sent to Arizona in November 2003 for Curt Schilling. Three days later he was sent to Milwaukee as part of the deal that brought Richie Sexson to the D-backs.