D-backs' Pollock, Tomas undergo MRIs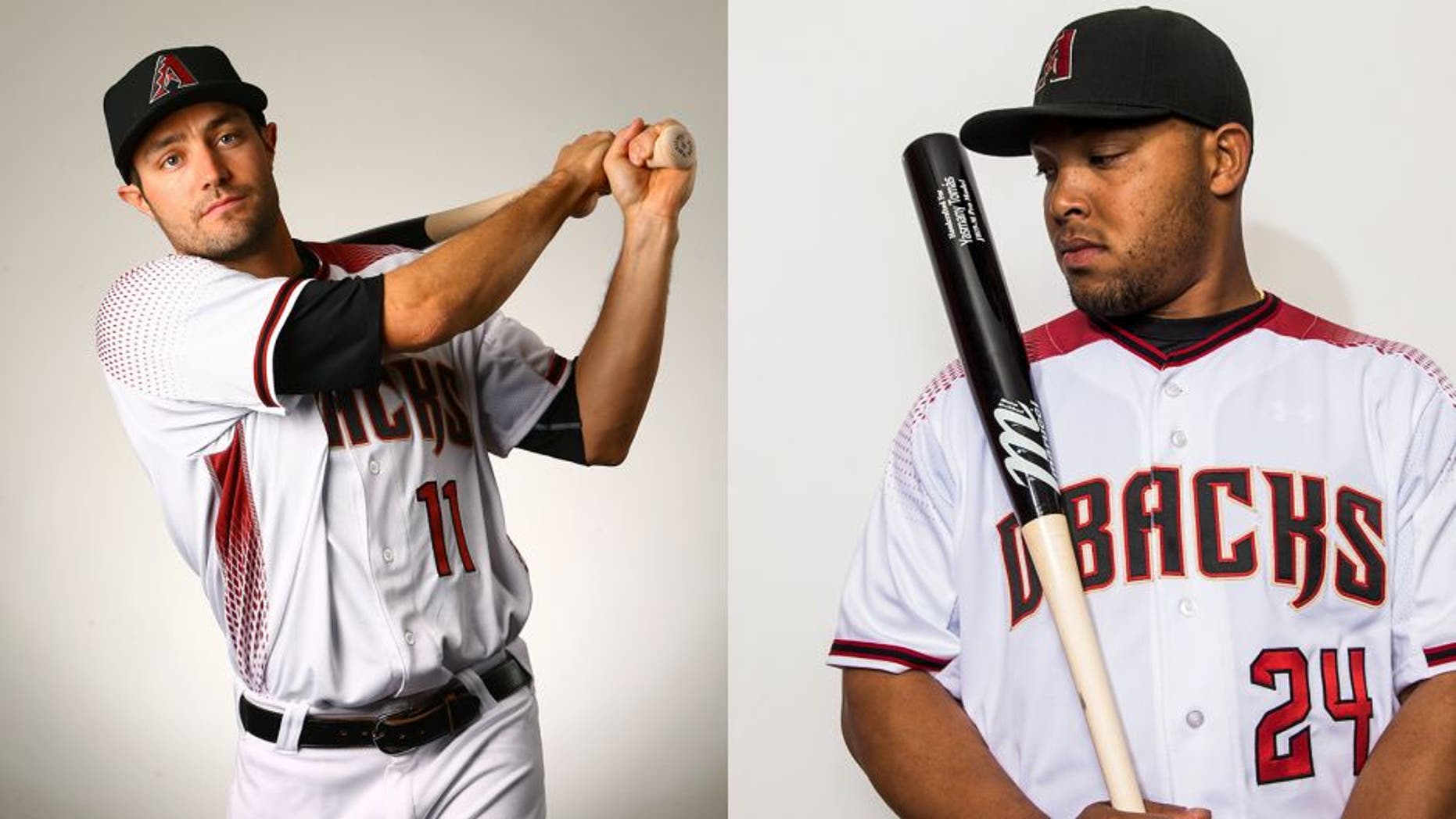 TEMPE, Ariz. -- Lingering injuries to both A.J. Pollock and Yasmany Tomas led the two Diamondbacks to undergo MRIs on Wednesday.
Both tests came back clean, manager Chip Hale said before Thursday's Cactus League game against the Angels, and both could return to the lineup next week.
But with both players expected to fill large roles this season, any setback is unwanted.
"I told A.J. and I'll tell Tomas the same thing," Hale said, "the important day is Opening Day, not rushing back to get in games right now. We can get them plenty of at-bats in minor league games."
Pollock missed the D-backs' exhibition game against the University of Arizona and the first two Cactus League games with arm soreness. He last played in Tuesday's split-squad game at the Mariners and is 1 for 8 this spring.
"He takes too many tees and flips in the cage. His right arm is getting fatigued," Hale said. "It started getting sore again (after Tuesday), and so they wanted to make sure everything was OK and got that precautionary MRI. We're going to dial it back and let him build it back up and keep away from extra use of it."
Tomas has been out since Saturday with swelling in his left knee. He has just five at-bats in two games this spring. Tomas this year also is transitioning from right field to left field -- after he spent nearly all last spring at third base.
"It doesn't let him get as many innings in the field as we'd like to, but health is the main concern," Hale said. "... He's done a lot of hard work and looks good out there."
The D-backs have an off-day on Tuesday and Hale said he hopes both players will be back in the lineup Wednesday against the Reds at Salt River Fields.