D-backs honored as best defensive team; Goldschmidt picks up another award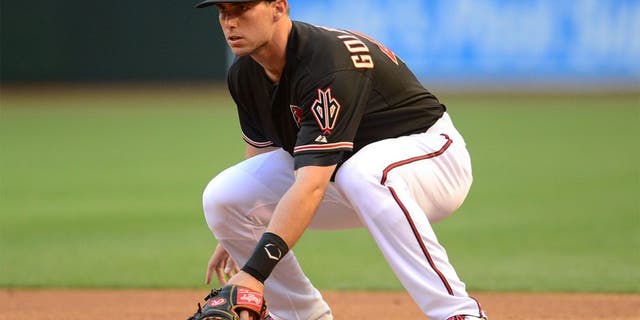 Your browser does not support iframes.
The Arizona Diamondbacks were honored as the defensive team of the year and Paul Goldschmidt was honored as the defensive first baseman of the year in the Wilson Defensive Player of the Year Awards announced Wednesday on MLB Network.
It's the second defensive honor for Goldschmidt, who was named winner of the NL Gold Glove Award for first basemen earlier this week.
Atlanta shortstop Andrelton Simmons was named best overall defensive player for the first time and was named defensive shortstop of the year for the third consecutive season. Simmons and St. Louis right fielder Jason Heyward were the only repeat winners.
Other defensive players of the year were pitcher Jacob de Grom of the Mets, catcher Buster Posey of the Giants, second baseman Dee Gordon of the Marlins, third baseman Nolan Arenado of the Rockies, left fielder Starling Marte of the Pirates and center fielder Kevin Pillar of the Blue Jays.