D-backs actively searching for roster improvements on waiver wire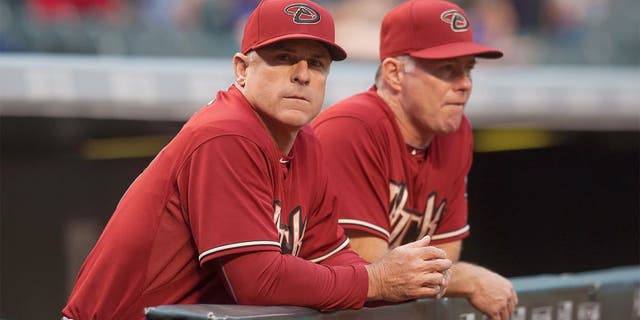 The Arizona Diamondbacks may not have made any deals at the July 31 non-waiver trade deadline, but that doesn't mean they're not interested in improving their roster this season as the pennant race hits the homestretch.
"We're still looking and we're talking about names every day," Diamondbacks president and CEO Derrick Hall said on Arizona Sports 98.7 FM. "We see ourselves in this, which is fun to be able to say here on August 25 and with there being 34 games left. We're going to look to improve the team if we can. We're watching the wires and we're talking about possible trades. We're always doing that."
Heading into Tuesday's games, Arizona is within 5 ½ games of first place in the NL West. While the Diamondbacks have a solid core intact, a significant acquisition from the waiver wire could be the catalyst that boosts them up the divisional standings.
Nonetheless, the front office isn't altering its long-term plan for the franchise due to the team's recent run.
"I don't think it changes our approach any from where we were a couple weeks back when we talked about this. We don't want to do anything that mortgages our future," Hall said. "If we're going to make any move whatsoever, it's going to be one that helps us this year, but also prepares us for the next couple of years.
"We see ourselves building something that is sustainable here."
(h/t Arizona Sports)