Cycling Federation Proposes 1-Year Ban for Tour de France Champ Alberto Contador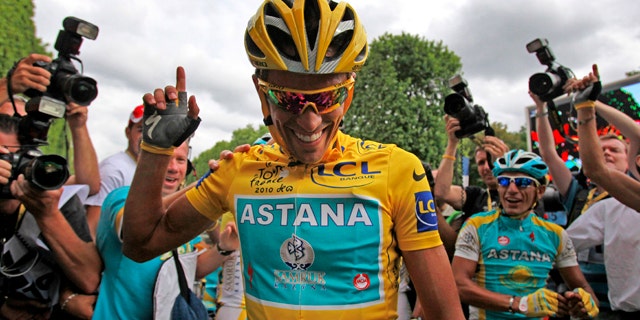 A person familiar with the case says Spanish cycling officials are proposing a one-year ban for Alberto Contador for failing a Tour de France doping test.
If banned, Contador would lose his third Tour title because of the positive clenbuterol result he blames on contaminated meat.
The person tells The Associated Press that Spanish cycling federation officials presented the proposed ban to Contador's representatives Wednesday afternoon. The person spoke on condition of anonymity because no official announcement had been made.
The person stresses the one-year ban isn't a definitive decision.
Contador has 10 days to challenge the one-year proposal by presenting new evidence or material. After that, the disciplinary committee will reconvene to decide whether to uphold or change the proposed sanction.