'Cyborg' trolls, challenges Ronda Rousey with 'Straight Outta Compton' meme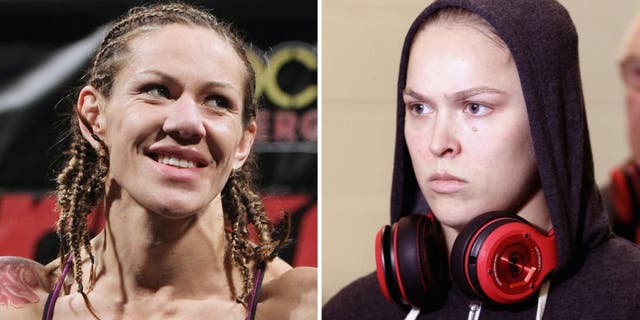 After Ronda Rousey's 34-second win over Bethe Correia at UFC 190 last week, UFC president Dana White said that if Brazilian fighter Cris "Cyborg" Justino wanted a shot at Rousey, she'd need to be more vocal about it.
Well, it seems as if "Cyborg" has taken that advice to heart. The Invicta FC featherweight champion hit SportsCenter earlier this week to talk about possibly fighting Rousey in a catchweight bout, before issuing another challenge to the UFC women's bantamweight champion on Saturday via Instagram.
"Cyborg" used the currently popular "Straight Outta Compton" meme to troll Rousey. Justino even went suggested Olympic testing leading up to a potential bout in April to prove they were both clean after Rousey said "Cyborg" should have no problem making 135 since "she could make 145 pumped full of steroids."
The UFC has confirmed that Miesha Tate will receive the next shot at Rousey and that could happen as soon as December. However, the organization has also stressed that if "Cyborg" wants the fight, she'll have to get down to UFC women's bantamweight limit of 135 pounds.