CUP: Young Stars Making Their Marks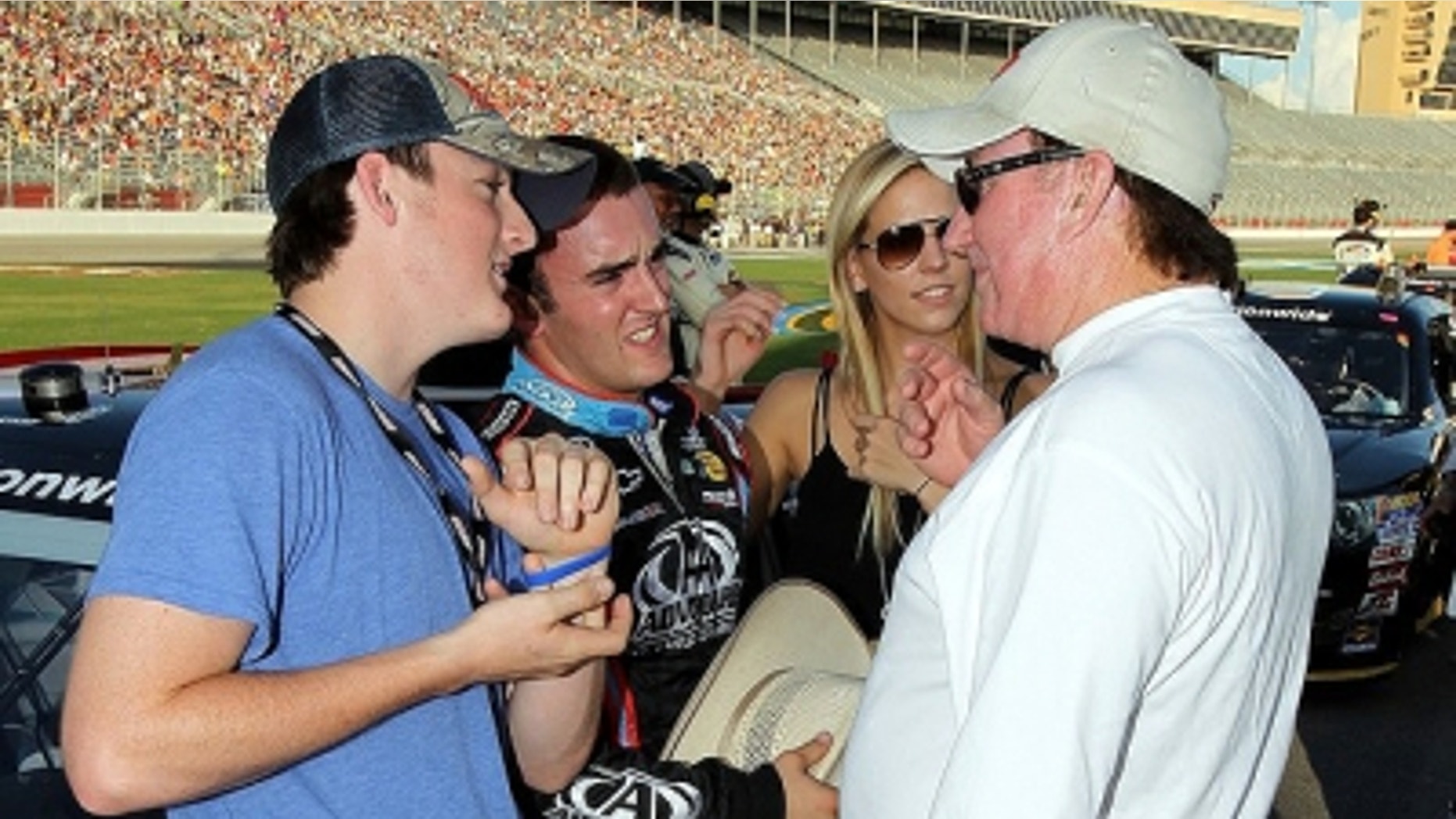 NASCAR has a talent-laden farm system loaded with the stock car racing's future stars.
From the NASCAR Nationwide and NASCAR Camping World Truck Series through the sanctioning body's touring divisions and on the Whelen All-American tracks, there's a single common denominator: Youth, lightning fast youth.
The pipeline leading to the ultimate destination – the NASCAR Sprint Cup Series – figures to overflow for years to come. And from the looks of 2012, current NASCAR Sprint Cup competitors had best be ready to defend their turf and their jobs.
Dillon Brothers Lead The Charge – Again — Austin Dillon made history in 2011, becoming the NASCAR Camping World Truck Series' youngest champion at age 22. That goal accomplished, his owner and grandfather, Richard Childress gave Dillon an even greater challenge, a full-time opportunity in the NASCAR Nationwide Series, where he thrived in his No. 3 Chevrolet. The young competitor won twice at Kentucky Speedway, never left the top four in points and claimed Sunoco Rookie of the Year honors.
There's another Dillon on the horizon – Ty Dillon – and the 20-year-old is coming up fast in his older sibling's mirror. Like Austin, Ty won NASCAR Camping World Truck Series rookie honors in his first full season. He also scored a victory, at Atlanta Motor Speedway, led the championship standings with his No. 3 Chevrolet and was on the threshold of a title as late as the waning laps at Homestead-Miami Speedway.
Buescher Triumphs, Piquet's Stock Car Fortunes Rise — A first NASCAR national series victory – not with his No. 31 Turner Motorsports Chevrolet but in the 2012 NASCAR Nationwide Series opener at Daytona International Speedway – propelled James Buescher on a championship course. The 22-year-old Texan did win in the NASCAR Camping World Truck Series, four times in fact, twice in Kentucky and at Kansas and Chicagoland.
Piquet, the one-time Formula 1 driver from Brazil, became a NASCAR star in a break-out year. Like Turner teammate Buescher, Piquet won in two series – NASCAR Camping World Truck and NASCAR Nationwide Series, his latter victory scored at the fabled Road America road course in Elkhart Lake, Wis. Piquet, 27, won at Michigan and Las Vegas en route to a seventh-place championship performance. He also led the series with four Keystone Light poles.
Patrick Proves Ready For Prime Time — Danica Patrick became NASCAR's highest finishing female competitor in 2011 with a fourth-place finish at Las Vegas. She set another record for her gender as a fulltime NASCAR Nationwide Series competitor in the No. 7 JR Motorsports Chevrolet during the past season – the first female to produce a top-10 finish (10th) in a national series. Patrick's 17th-place performance at Phoenix, her last of 10 premier series starts, readied her for a NASCAR Sprint Cup rookie campaign in 2013.
Record Number Of First-Time Truck Series Winners — There were nine of them in 2012, all under the age of 30, beginning with John King's upset victory in the season-opening race at Daytona. King, 23, was participating in just his eighth series event. As noted, Buescher, Dillon and Piquet also were first-time winners. They were joined by 2011 Sunoco Rookie of the Year Joey Coulter, 22, at Pocono; Cale Gale, 27, at Homestead; Parker Kligerman, 22, at Talladega and Justin Lofton, 26, at Charlotte. Number nine, Ryan Blaney, became the youngest series winner at 18 years 8 months when he captured the series' second visit of the season to Iowa Speedway.
Among the season's top-five championship finishers, only runner up Timothy Peters is older than 22.