CUP: Wrestling With Testing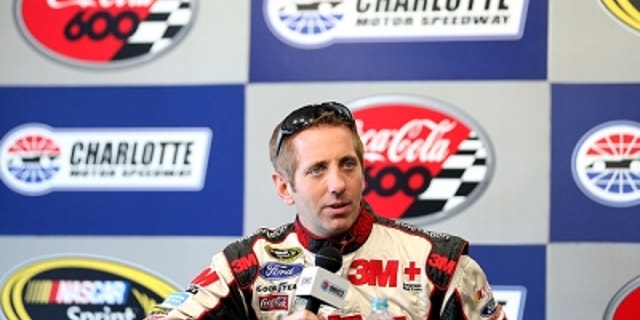 Although Sprint Cup drivers finally got on the track at Charlotte Motor Speedway Friday afternoon and many spent several days doing test runs last week at Daytona International Speedway, the new Gen-Six car remains something of a mystery.
It's likely that some of the finer points of the new car won't be fully appreciated until the season is several weeks old and teams have raced at Daytona, Phoenix, Las Vegas and Bristol.
Valuable testing time was lost this week with rain at CMS Thursday and a wet track surface Friday morning.
"This is the first opportunity we've really had to get the car on the race track in the configuration we're actually going to race in," Greg Biffle said Friday. "We've tested a few times with a composite body and not all of the latest rules, but this is really it for us.
"We needed these two days to really figure out what the car is going to end up like. Hopefully, we can test into the evening and it won't get too cold too fast because I'd rather stay as long as we can and get as much information as we can versus having to pack this whole show up and go somewhere else again, or come back later."
The first big challenge for the downforce version of the new car will be in the season's third race at Las Vegas Motor Speedway March 10. Will teams be ready then?
"I think a lot of it boils down to how well your car drove and then how your speed compares and how much stuff we get through," Biffle said. "If the car is driving pretty good, the car has fairly good speed and it looks like there are no major issues that we have to get figured out still, there's a possibility we wouldn't test again. But if there's still unanswered questions or we don't have the speed or the driveability, I get out there and I'm like, 'I just can't drive it. It's too loose. It won't turn as the fuel burns off,' and we need to continue to test, we're going to end up somewhere else."
With some teams having limited car inventory and testing time running out, work at shops will become even more important as organizations work with a new car platform. And it's important, Jeff Burton said, for the car to produce entertaining racing.
"I think everybody is kind of in the same boat," Burton said. "It's an exciting time. The car is a really good-looking car. It has a lot of potential, as I've said before. I think that there has been more work that has gone into this car in the sense of just not the aesthetics but the opportunity to have better races. As we have evolved the sport into much more of a mile-and-a-half (track) oriented sport, it has become harder to have the good, close racing that people want to see.
"I think the racing is really similar to what it has always been, but I think the fans want more than that today. A lot of effort has gone into making these cars so that we will have better races. I'm really excited about that because I think at the end of the day that is the cornerstone of this sport. Is an exciting day at the race track, whether you are watching it on TV or watching it at the track? Without that, the sport is in trouble."
Fans shouldn't expect every race to be monumental, Burton said.
"We have to have realistic expectations," he said. "Some races are going to be boring. Some football games are boring. Some basketball games are boring. But the average race has got to be a fun race to watch.
"I believe that more grip gives the drivers more opportunity to put their car in a position that they wouldn't be able to put it if they didn't have that grip. That's why I think the racing is going to be better. I may be wrong, we'll see.
"I'm of the belief, and I may be wrong about this as I am of everything, but I'm of the belief that our fans expect more today than they did 10 years ago. I watch a lot of racing… . I just don't think the racing is different last year as it was 10 years ago, but a lot of fans do. I think the expectation level is raised with the advent of the X Games. With the advent of people jumping motorcycles on top of the thing in Las Vegas three years ago on New Year's. I think the expectation level has been raised. We have to match that. We have got to find a way to get there. The only way to do that is create more action. People don't want to go to the race track and watch a car get eight seconds out in front of the second place car. They don't want to watch that. They want to see a race. The only way to do that is put the cars in closer proximity to each other, I think."
Mike Hembree is NASCAR Editor for SPEED.com and has been covering motorsports for 30 years. He is a six-time winner of the National Motorsports Press Association Writer of the Year Award.