CUP: Will Furniture Row Row Steadily With Kurt Busch?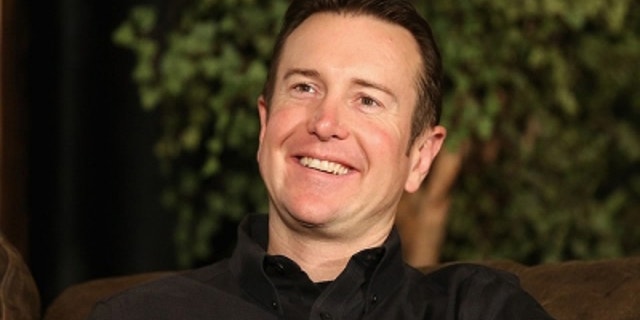 To say that it should be an interesting year at Furniture Row Racing is to understate the promise.
Kurt Busch is on board as driver of the No. 78 Chevrolets. That, in itself, tends to create a certain amount of excitement.
The team also is strengthening its technical ties to Richard Childress Racing, with comments spreading that the 78 is virtually a fourth car for RCR, despite the fact the two teams' shops – in Welcome, N.C. and Denver, Colo. – are 1,600 miles apart, give or take a few interstate rest areas.
Mark McArdle, the executive director of competition at Furniture Row, now also is the director of racing operations at RCR, where he is spending much of his time in the preseason.
"Our car is 100 percent treated as the fourth RCR car now," McArdle said. "Every meeting that's conducted that involves crew chiefs involved Todd (Berrier, Busch's crew chief). It puts us in a position to have a unified vision as to how we're going forward with four cars."
Busch said he appreciates both the tie-ins with RCR and the fact that Furniture Row has a sense of isolation.
"We have a small boat that can navigate through the waters more quickly versus a mothership like Hendrick or RCR, where they have a lot of people and infrastructure, and it takes a lot of e-mails and meetings to make things move," he said.
"We can just take what we need from Childress and do our own little things. It creates that lighter footstep where we can navigate more quickly. That's one of the upsides to being a smaller, competitive operation.
"We're based west of the Mississippi, and we're doing it a little different, but we all believe we can produce the results."
Busch left Phoenix Racing, another small operation, late last year to join Furniture Row, where he replaced Regan Smith. Busch ran six races, finishing in the top 10 in the season's final three.
But, with Busch, there always is the shadow of the dark side. He was suspended for a race last year after an altercation with a reporter, ignited a crew-versus-crew incident by ramming Ryan Newman's car on pit road at Darlington, and irritated NASCAR officials during a caution at Talladega.
At Furniture Row, so far, so good.
"Honestly, we've had absolutely no issues whatever with Kurt on the negative side," McArdle said. "It has been to this point a 100 percent positive experience.
"I would say what he brings to us is like what Peyton Manning brought to the Broncos. He raised the game for everybody on that team. And that's exactly what Kurt has done for our organization. He's forced every one of us to get better.
"He definitely is direct in his statements. He doesn't sugar-coat anything, but, at the same time, he's factually based. He is incredibly involved in the engineering. He wants to know what is going on at all times and is very involved in those things and is, generally speaking, very good at helping us go in the correct direction."
Having an experienced, talented driver on board is a major plus, McArdle said.
"I've always said it's a knife fight," he said. "The best knife fighters win knife fights. We've got one of the premier knife fighters now. We better give him the best knife we can. Not that we didn't do that with Regan. We gave him everything we could. But a lot of that was developing the driver, as well. With Kurt, we don't have to do that. He's developing us."
Mike Hembree is NASCAR Editor for SPEED.com and has been covering motorsports for 31 years. He is a six-time winner of the National Motorsports Press Association Writer of the Year Award.