CUP: Wild Times Ahead For Wild Card Contenders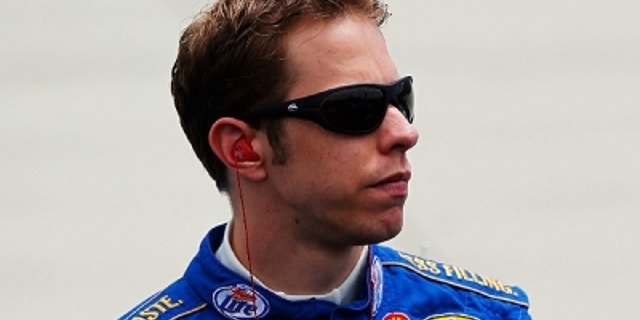 Of all the myriad tweaks NASCAR has made in the Chase for the Sprint Cup since its introduction in 2004, creating two wild card slots has proven to be a masterstroke.
A quick refresher: After 26 races, NASCAR will set the Chase field, which will consist of the top 10 in points and the two drivers in points positions 11-20 who have the most race victories.
With 13 NASCAR Sprint Cup races already in the books, 11th-place Brad Keselowski holds down the first wild-card spot by virtue of his victories at Bristol and Talladega. Ryan Newman, the Martinsville winner, has a narrow 1-point lead over Coca-Cola 600 winner Kasey Kahne in the race for the second wild card.
Here's where it gets interesting: The Sprint Cup regular season is halfway over. Last year during the second half of the Cup regular season, 10 different drivers won races.
If this year is anything like last year, it should be a drama filled summer. Especially when you consider that four of the next 13 races will be at Pocono Raceway and Michigan International Speedway, two tracks that have just been repaved. And that means old setup notes go out the window and those races should be unpredictable.
Sunday's race at Dover shed some light on just on tenuous the points race already is. A cut tire dropped winless Carl Edwards from 10th place in points to 12th, and an engine failure for Kyle Busch left him inside the top 10 by just 6 points.
Should any driver get hot as Keselowski did last summer, he could race his way into a wild-card spot. And that list remains very wide open.
"A guy that is 15th or 16th in the points, even in the 25th or 26th race can still make it on the wild card and be a factor," said Edwards, the man now on the outside looking in. "I think what is different now in our sport is you have to give everyone that respect. You can not underestimate anyone that could be in the Chase because the final 10 races a guy can surprise you like we saw last year."
"The way the format is to make the Chase, well I think you have to win at least two races to make the Chase with a wild card," said Paul Menard, who scored a stunning upset victory in the Brickyard 400 last year. "But consistency is so important — finishing races and getting those top 15's and top-10's and clicking them off."
Kahne, who is on the edge in the wild-card race, agreed.
"You got to win," Kahne said after his Coca-Cola 600 victory at Charlotte Motor Speedway. "You have to win to make the Chase. If other guys do (win) in the top 20 — win more than one — we'll need to win more. ... We're going to try to get more wins. If that's the way we get in, great. If we race into the top 10, then that's awesome, too."
Tom Jensen is the Editor in Chief of SPEED.com, Senior NASCAR Editor at RACER and a contributing Editor for TruckSeries.com. You can follow him online at twitter.com/tomjensen100.