CUP: Vickers Used Life Lessons To Keep Faith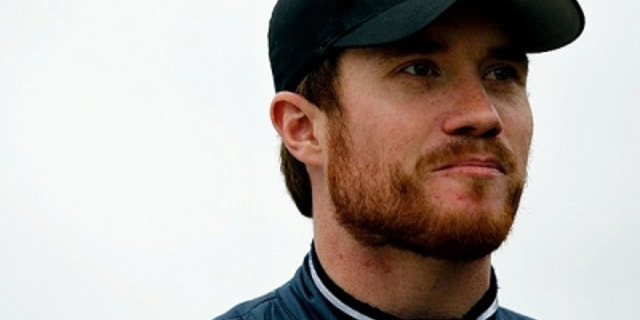 Brian Vickers didn't go to Daytona for Speedweeks for the first time in 10 years as he sat at home in February without a ride and without any idea when he would race again.
But the driver with eight years of Cup experience at Hendrick Motorsports and Red Bull Racing had faith he would get another chance behind the wheel of a NASCAR vehicle.
He just didn't know when that next green flag would drop in a career that has included a NASCAR series championship, a couple of Cup victories and heart surgery to prevent the reoccurrence of blood clots.
"Through things I've gone through in my life, I have more faith in my life and God and what's next," Vickers said. "I trust that what's next is the right thing. I have patience because of these past experiences and faith that something good is going to come along.
"And I hope that it's going to be what I want it to be. I hope that it's going to be in a winning car to race for wins and championships in a NASCAR series because that is where my heart is. But the reality is sometimes we don't even know what's best for us and we may not get what we want but we get exactly what we need."
Vickers, 28, ended up getting what he wants as he will drive the Michael Waltrip Racing No. 55 Sprint Cup car this weekend at Bristol Motor Speedway.
He will run six races – both events at Bristol, Martinsville and New Hampshire – in a ride he will share with Mark Martin and team co-owner Michael Waltrip.
Sitting out is never easy. But Vickers relied on those past experiences to remain patient.
"It's not a new feeling, not a new experience," Vickers said in a phone interview Wednesday. "It can still be just as painful. That being said, some of it was out of my control and some of it was in my control.
"I was looking for just the right fit, just the right opportunity."
In the past, right opportunities have found Vickers.
In 2002, he didn't know when he would race again or if he should start college when he got the call in 2003 to replace Ricky Hendrick at Hendrick Motorsports. Vickers won the then-Busch Series title and parlayed that into a Cup ride at Hendrick.
In 2010, blood clots sidelined Vickers from May through the rest of the year.
So when he finished 2011 without a job – his contract ended with Red Bull Racing, which eventually shut down its race teams – Vickers remained focused on trying to land another ride and had faith.
"Whether it was things that happened early in my career were similar or whether it was having the rug pulled out form under me for health reasons in 2010, I've been in this boat before, literally not knowing what was next and not knowing if I was going to race," Vickers said.
"Going through those experiences, you realize the truth is none of us know anything."
The MWR deal almost didn't happen for Vickers. Two weeks ago, the team announced that Elliott Sadler had landed the ride. But Sadler backed out of the deal at the request of his Nationwide team owner Richard Childress.
That left MWR with a week to find a driver for Bristol. Vickers, who has two career wins and 57 top-10s in 255 career Cup starts, was available.
Now Vickers gets another chance and will work with childhood friend Rodney Childers, crew chief of the car he will drive at MWR.
It's a great opportunity in a strong car – Martin has finishes of 10th, ninth and 18th this year.
"Needless to say, I'm pretty excited about it," Vickers said. "It's not only just getting back in a race car, it's getting back in a winning race car."
Vickers understands that how he performs this year could determine if he gets another full-time ride. He finished a somewhat disappointing 25th in the standings last year and knows that people remember the best and worst days of any driver.
He continues to explore other opportunities but has nothing signed.
"I'm going to do my best to make the most of these races," Vickers said. "My goal is to go there and try to win and to be competitive and not to make any mistakes.
"Is there pressure? No more than normal. You can have a 38-race schedule and make one mistake and the sport turns on you. … You can have one or two or three really good races in those six races and the tides turn in your favor. You don't need 38 races to do that."
And for this six-race opportunity, he's thankful.
"In 2009, we won a race, poles and were racing for the championship inside the Chase," Vickers said. "In 2010, I was laying in a hospital bed not knowing if I was ever going to race again for the rest of my life.
"When I first went into the hospital, I didn't know if anything was going to happen for the rest of my life. … Then it went to I was racing in a good car and then it was gone again and now it's back again. It's been quite the roller-coaster ride."
SceneDaily.com • SMI looking to attract new fans with four-race Rally program