CUP: Truex Looking For More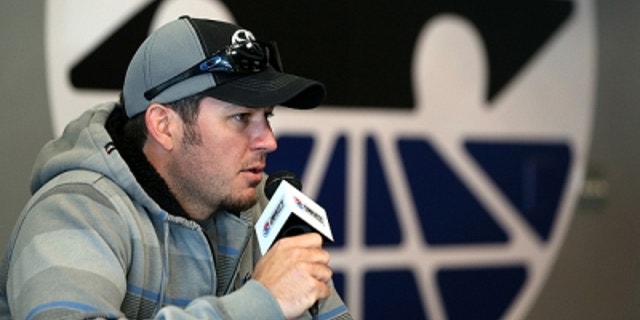 Martin Truex Jr. is optimistic that Michael Waltrip Racing can build on its breakout 2012 season and reach another level this year.
Truex and teammate Clint Bowyer made the Chase for the Sprint Cup last year. Bowyer finished second and won three races. Truex finished 11th and went winless but showed consistent gains as MWR hit the Chase for the first time.
"I'm looking forward to this season, obviously, after what we did last year," Truex said. "The whole team stayed together, and we're definitely excited about what we think we'll be able to accomplish this year with our NAPA Toyotas. Just ready to get things going."
MWR has the same mission as every other Sprint Cup contender – figure out the new Gen-Six car, and do it as quickly as possible.
"There's a lot of questions to be answered," he said. "What is this car like? What is it going to feel like? What kind of balance is it going to take to make speed? What kind of shift will take place in the balance as the fuel burns off? Just things like that.
"The suspension package and some of the rules that we have this year, especially in the rear suspension, are a lot different than what we're used to, and this chassis is very similar to what we had last year. But, with the aerodynamic package, the aero balance of the car – everything is completely different. … It's just going to take some time to figure out what the car wants and what we're looking for."
Truex made his first intermediate-track runs in the new car during testing Friday at Charlotte Motor Speedway. But the winter has been a busy one at the team's Cornelius, NC shop as mechanics and engineers have worked with the elements of the Gen-Six vehicle.
"We've been doing a lot of testing in the off-season on parts and pieces," Truex said. "There are some things that are different about this car that we have a lot of questions about.
"I can tell you that the commitment from our team from what we did last year and how we got to where we were last year – that's continued. I feel like this year we'll be even better. I can't speak for anybody else, but I think the direction we're heading and the things that we've done as a team – we'll continue to try to elevate our team to where we're a contender each week and hopefully a championship contender at the end of the season."
Mike Hembree is NASCAR Editor for SPEED.com and has been covering motorsports for 30 years. He is a six-time winner of the National Motorsports Press Association Writer of the Year Award.