CUP: Truex Eager To Start Over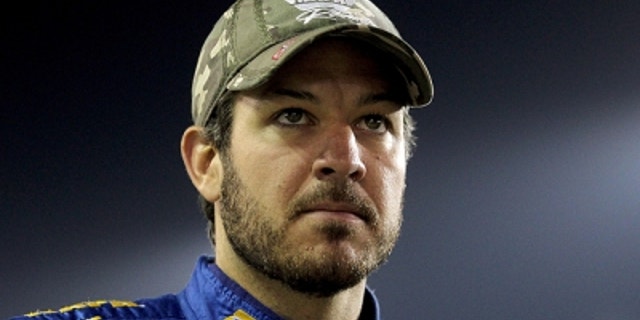 Martin Truex Jr. was the Lone Ranger of the Chase in 2012 – and not in a fun way.
Of the 12 drivers in the Dirty Dozen, Truex was the only one without a victory all season. He finished next-to-last – 11th – among Chase drivers in the standings only because the 12th-place driver, Dale Earnhardt Jr., missed two races with an injury.
It was not the kind of seasonal finish Truex hoped for when he and Michael Waltrip Racing teammate Clint Bowyer put both the team's full-time cars in the Chase for the first time. Bowyer performed significantly better, winning three times and finishing second in the final points.
"Obviously, making the Chase is a big deal for our team after the last two years that we had together. Definitely making the Chase and all of the races we've led and dominated. All of those days where we had the car to beat.
"The bad side of that is we didn't win, so we need to work on that. I'm trying to take the next step together as a team. Chad (Johnston, crew chief) and I have talked a lot about how we can do that next year and be better. I'm looking forward to that opportunity."
Truex led big chunks of laps at Texas, Kansas, Darlington, Bristol and Atlanta but couldn't close the door on a win at any of those tracks.
A perfect example of the frustrations tied to the Truex season occurred in the final race at Homestead, where he wrestled for the lead much of the day but wound up sixth.
"Run top-two all day and finished sixth," Truex said after the race. "Story of our season. I don't even know what to do about it. We didn't even finish top-10 in points – which sucks. We outrun the 24 (Jeff Gordon) all day and then he wins the race and beats us – and now we're not in the top-10 in points, and it sucks. Should have won four races this year, and we just keep giving them away."
Next month starts a new season, and Truex will be among the most eager for it to arrive.
Mike Hembree is NASCAR Editor for SPEED.com and has been covering motorsports for 30 years. He is a six-time winner of the National Motorsports Press Association Writer of the Year Award.