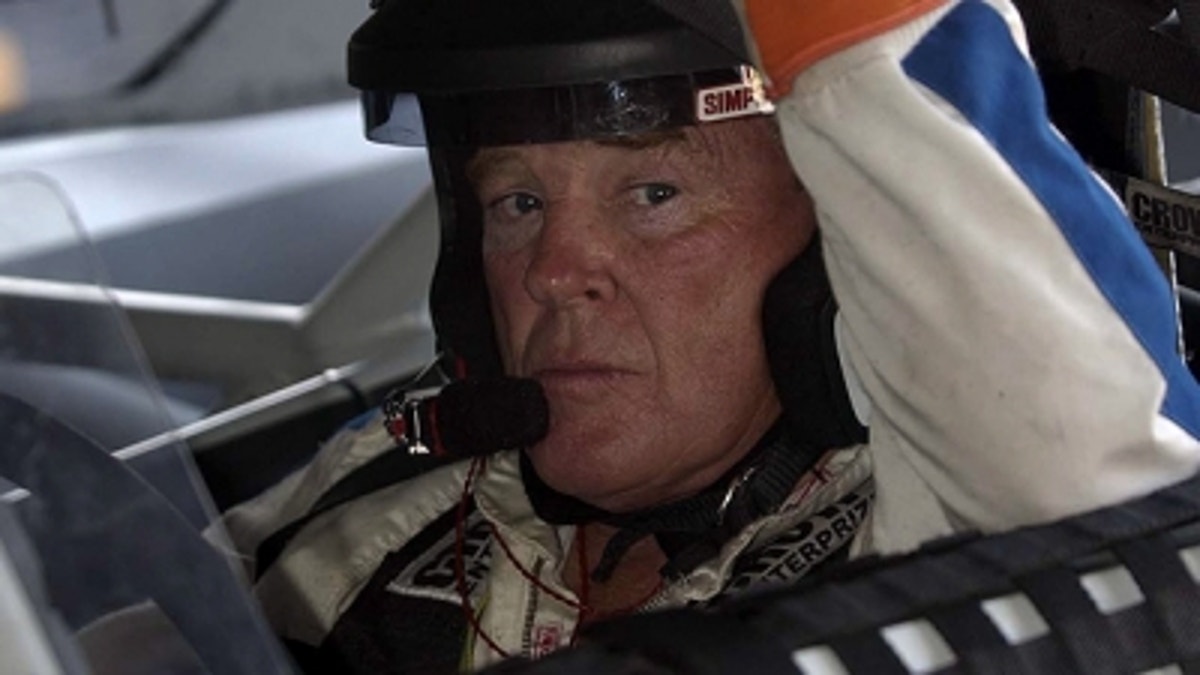 Brad Keselowski minced no words about the loss of Dick Trickle, who died Thursday in his North Carolina home at the age of 71 due to an apparent self-inflicted gunshot wound.
Keselowski, the reigning NASCAR Sprint Cup champion, grew up on the short tracks of the Midwest, where Trickle was said to have won more than 1,000 races in his long and storied career.
"What Dick Trickle meant to Midwest short-track racing and to the sport in his era, he was the guy, the most significant racer in that era," said Keselowski, who grew up in a racing family in Michigan, nearby Trickle's native Wisconsin. "His loss is a symbol of the end of that era, that genre and it's very sad to see."
The Wallace family — father Russ Wallace and sons Rusty, Kenny and Mike — grew up near St. Louis and spent many years racing Trickle in the Midwest as well.
"Me and Dick talked a lot, and right now I'm in complete shock. I don't even know what to think right now," said SPEED analyst Kenny Wallace in an interview on Sirius/XM Radio. "… I guess something happened that we don't know about. And boy I'll tell you what, if there's anything that shock me, this shocks me more than my dad (passing away) because like I said, Dick is the one that always taught me, 'As long as you can justify it, it doesn't matter to anybody else.' I guess he was in severe pain is the only light I can shed on all this."
"I'm in 100 percent shock," said Wallace's brother Rusty. "Dick Trickle was my mentor. When I was short-track racing, I would call him every Monday morning and he would always help me with race setups and stuff. He and I had such a good time telling little stories, but he was the guy that taught me almost everything in the American Speed Association.
"And he was the guy that I battled right to the end for my 1983 ASA championship. I barely beat the guy that taught me everything. I'd not seen Dick as much as I'd like to of late. He was a legend. A man that'd won over a thousand short track races, was one of the most winning short trackers in America, was a role model to many short-track racers coming up. Could just do magic with the race car and he taught me so much about racing. My success in the ASA and what Trickle taught me is what got me into NASCAR."
NASCAR Chairman and CEO Brian France offered his condolences on the news.
"Our thoughts and prayers go out to the family and friends of Dick Trickle on his passing today," France said in a statement released late Thursday afternoon. "Dick was a legend in the short-track racing community, particularly in his home state of Wisconsin, and he was a true fan favorite. Personalities like Dick Trickle helped shape our sport. He will be missed."
The reaction was strong on Twitter as well.
"No more of a hard core racer than Dick Trickle!" Noted SPEED and FOX analyst Larry McReynolds. "Will be truly missed and our thoughts & prayers go out to his family! God Bless! #NASCAR."
FOX's Darrell Waltrip was also very close to Trickle. "My dad and Dick Trickle were great friends," Waltrip Tweeted. "Trickle's middle name was Leroy, my dad's name was Leroy, they had great fun with that!"
"Sad to hear of Dick Trickle," Tweeted Joey Logano. "At some point we were all short trackers. He was the best. #RIPDickTrickle."
Longtime NASCAR race team member Eddie d'Hondt, Jeff Gordon's spotter said this: "Dick Trickle was a good friend. I was lucky enuff 2 kno & wk w/him. King of 'The Racers'. He not only told great stories, he created em. RIP."
Tom Jensen is the Editor in Chief of SPEED.com, Senior NASCAR Editor at RACER and a contributing Editor for TruckSeries.com. You can follow him online at twitter.com/tomjensen100.