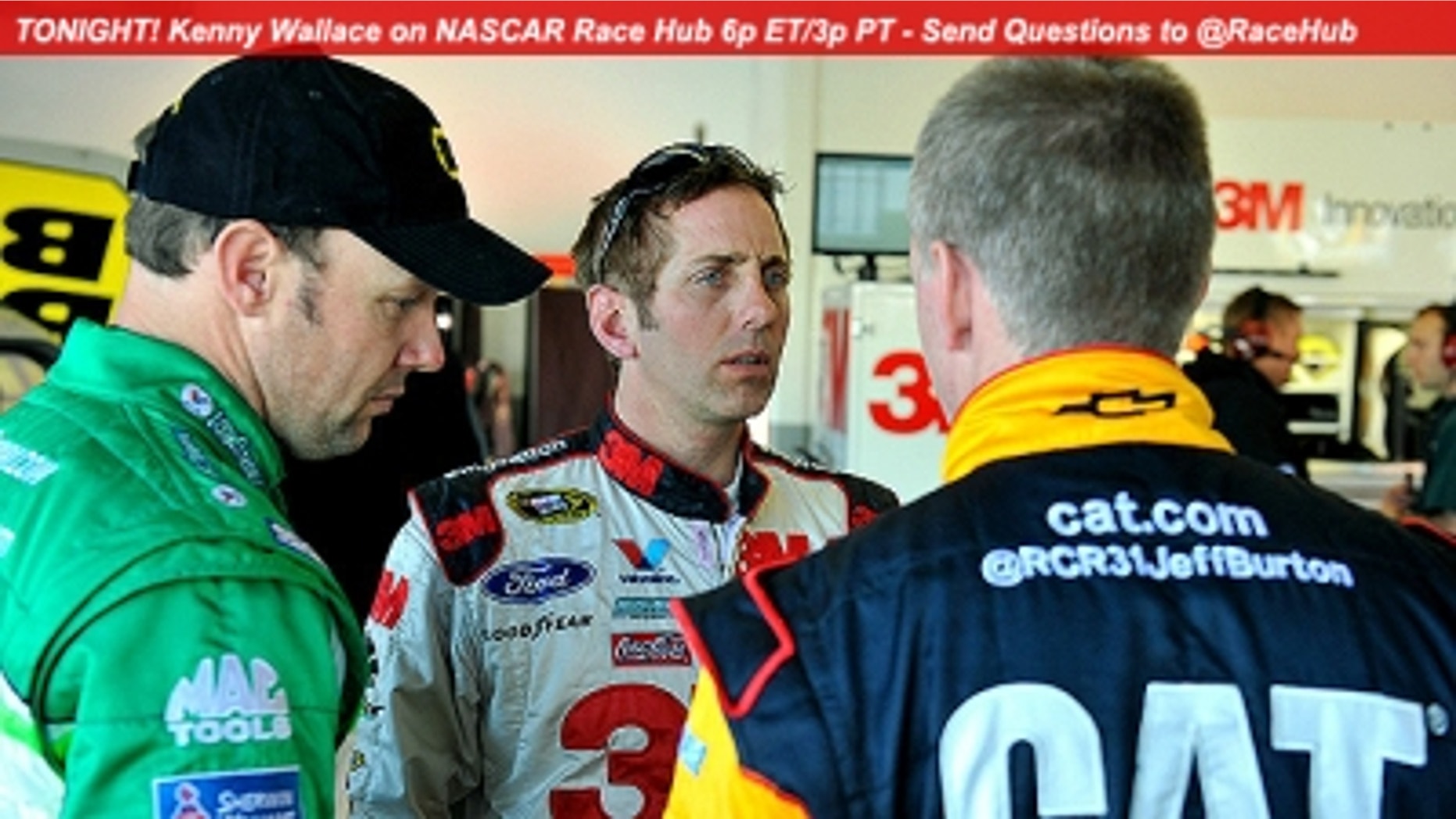 Even with the relatively recent advent of tandem drafting, which changed the face of racing at NASCAR's two restrictor-plate tracks, the art of placing one's self in position to win at Talladega Superspeedway remains a complex one.
In one turn, a driver can be first. In the same lap on the other side of the track, the same driver can be 15th.
Matt Kenseth, who has been in these messes, explains:
"In the middle of those races, everyone would get lined up on the top, but, with plate racing, it isn't like one guy can decide that he is going to pass everyone and lead," he said. "You just can't. If everyone is in line and you pull out of line, then all you are going to do is have the line pass you until you get back up in line.
"There has to be an effort and fair amount of people trying to do that at the same time. I know I have been in that situation and been in that line and maybe been sixth. You think, 'OK, I am going to try to get this guy to go with me.' You get maybe two guys to go with you and lose 10 spots and then get back in line. If you try that three or four times, then you are in the back. When you get down to the end or after a pit stop when it all gets shuffled up, you are too far back to do anything."
And you don't win.
Many drivers have that sort of history at Talladega, site of Sunday's Aaron's 499, the 10th race on the Sprint Cup schedule.
Talladega can be such a tough nut to crack that six of the drivers currently in the top 12 in the series point standings haven't won there. That includes point leader Greg Biffle, who hasn't visited Talladega victory lane in 18 runs at the track.
Biffle's zero-for-forever pales alongside the records of some other notables, however. Although Jeff Burton has had five top fives at NASCAR's biggest track (and owns 21 career victories), he's 0-for-36 in his career there.
Despite being the Rocket Man, Ryan Newman hasn't won in 20 Talladega races. Kenseth, never a leading fan of racing at Daytona and Talladega, hasn't won in 24 Talladega visits.
Kurt Busch has six top fives at the 2.66-mile track but hasn't won in 22 runs.
Among the standout drivers still looking for win No. 1 at Talladega is Carl Edwards, who came sensationally close to getting that victory in the Aaron's 499 in 2009 before being drop-kicked and flipped by Brad Keselowski as they approached the checkered flag.
That move gave Keselowski the win – his first in Sprint Cup.
Among other winless drivers at Talladega are Kasey Kahne (16 races), Martin Truex Jr. (14) and Denny Hamlin (12).
On the flip side of the chart, Jeff Gordon leads all active drivers in Talladega wins with six (although he hasn't scored at the track since sweeping both races in 2007).
Illustrating the difficulty of riding home first at Talladega is the fact that every margin of victory (under green-flag conditions) at the track since the arrival of electronic scoring in 1993 has been under a half-second.
Mike Hembree is NASCAR Editor for SPEED.com and has been covering motorsports for 30 years. He is a six-time winner of the National Motorsports Press Association Writer of the Year Award.