CUP: Track Security Beefed Up After Boston Marathon Explosion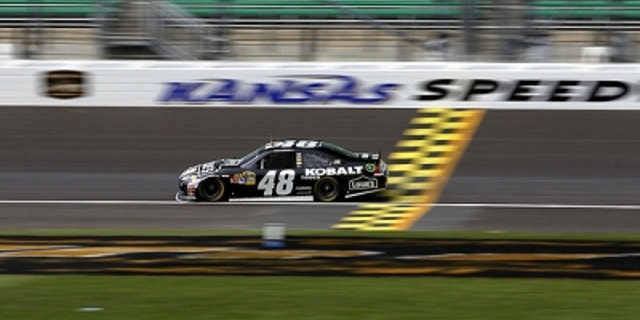 Kansas Speedway is increasing the police presence for this weekend's NASCAR races after two explosions at the Boston Marathon left three dead and more than 170 wounded.
Track President Pat Warren said there have been several meetings since Monday's bombings between speedway staff and local authorities, and they in turn have spoken to officials from the Department of Homeland Security and the FBI to prepare for the race weekend.
Warren said the increased security will be noticeable, and that fans attending the Truck Series race Saturday and the Sprint Cup race Sunday should plan to arrive early.
"Some people don't remember that we were the second Cup race run after the events of Sept. 11," Warren said in a phone interview Tuesday. "So our people have been trained under the highest security profile our nation has ever experienced."
Warren said there are no plans to alter the gate policies at Kansas Speedway, such as adding metal detectors. He also said fans still would be allowed to bring in soft-sided coolers, though they will be searched as usual along with any bags brought into the facility.
More than 70,000 fans are expected for the Sprint Cup race on Sunday.
Warren said track officials also have discussed an incident during last weekend's race at Texas, where a man camping in the infield committed suicide during the Sprint Cup race.
Fort Worth police spokeswoman Cpl. Tracey Knight has said alcohol may have been a factor. Knight also said several people witnessed the event, but nobody was in danger.
Warren said officials will be on the lookout for concealed weapons, but acknowledged that "we can't tear apart every vehicle or camper that will be on hand."
"We're in the same situation Texas is in," Warren said. "You can't bring a firearm into a sporting facility or venue, even with a permit. By law, those aren't allowed."