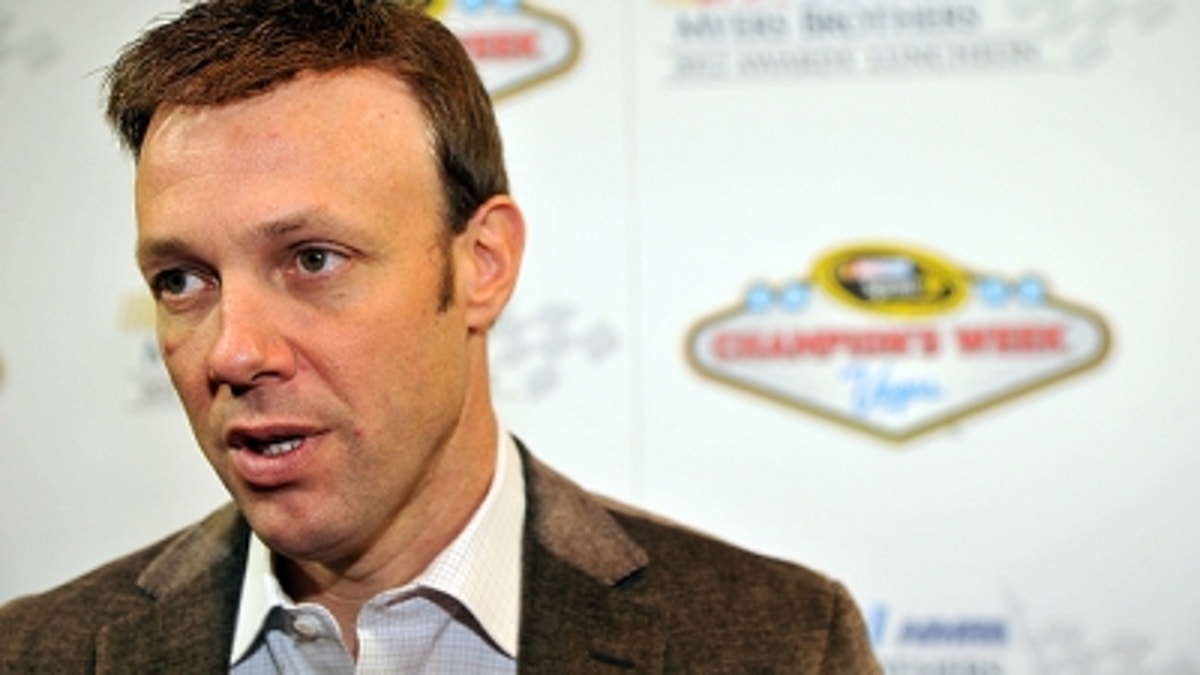 The annual movement of drivers, crew chiefs and sponsors in what's known as NASCAR's Silly Season is always big news, and this year is no exception.
Following are the most significant Silly Season movements of the year so far. Expect more before Speedweeks at Daytona in February.
1. MATT KENSETH TO JGR — This was one of the biggest bombshells of the year. Kenseth, the level-headed and steady Midwestern racer, gave Jack Roush his first of just two NASCAR Sprint Cup championships in 2003 and had driven full-time in the Cup Series with Roush Fenway Racing since 2000.
Last year, Joe Gibbs Racing made a run at another Roush driver, Carl Edwards, who ultimately stayed put after Ford sweetened his deal with a ton of lucrative stock options. Kenseth, though, decided to move on and his talent and work ethic should help JGR immensely, as he's not likely to be as mercurial as Kyle Busch or Denny Hamlin.
2. PENSKE TO FORD — It's not common these days for a team to change manufacturers, but that's what Roger Penske is doing, moving his championship-winning team from Dodge to Ford. With Dodge now owned by Fiat and Ford motorsports boss Jamie Allison fervently wanting to dethrone Chevrolet from the top of the manufacturers' hill, this deal makes sense. Fiat likes Formula 1 and sports cars a lot more than NASCAR, and Ford was willing to give Penske the long-term deal he wanted.
The bummer in all this is that Dodge is now out of NASCAR after being unable to find a top-tier team that could build its own engines, as Penske did.
3. HARVICK TO SHR — OK, this one's not even official yet and when it does happen, it won't happen until 2014, but Kevin Harvick is moving to Stewart-Haas Racing, which ought to make his last year at Richard Childress Racing interesting to say the least. RCR is building towards the future, with Childress' grandsons Austin and Ty Dillon steadily moving up through the ranks.
Harvick and the other two RCR cars performed poorly in 2012, at least by their own expectations, and Harvick apparently had been through enough boom-bust cycles at RCR. Stewart and Harvick have been pals for years, so this somehow seems like a natural fit.
4. JOEY LOGANO TO PENSKE— It's time for a fresh start for Logano, who moves to Penske for 2013. Logano probably began his Sprint Cup career too young and certainly began it with unrealistic expectations placed on him. Logano was only 18 when he took over the iconic No. 20 Joe Gibbs Racing Toyota from Tony Stewart and in four full seasons won only two races and never finished higher than 16th in points.
At Penske, Logano will come in with a clean slate and what should be a good mentor/teammate in reigning NASCAR Sprint Cup champion Brad Keselowski, who personally lobbied to get Logano on board.
5. STENHOUSE JR. MOVES UP — Two-time defending NASCAR Nationwide Series championship Ricky Stenhouse Jr. will have some big shoes to fill in 2013, when he replaces Matt Kenseth behind the wheel of the No. 17 Roush Fenway Racing Ford Fusion. The good news is that Stenhouse has three full Nationwide seasons under his belt with Roush and knows how the team thinks and functions.
With a strong infrastructure in place, a lot of talent and a good attitude, Stenhouse shouldn't have any trouble making the transition.
Top Ten Stories of 2012:
No. 10, 'Dinger Busted
Tom Jensen is the Editor in Chief of SPEED.com, Senior NASCAR Editor at RACER and a contributing Editor for TruckSeries.com. You can follow him online at twitter.com/tomjensen100.