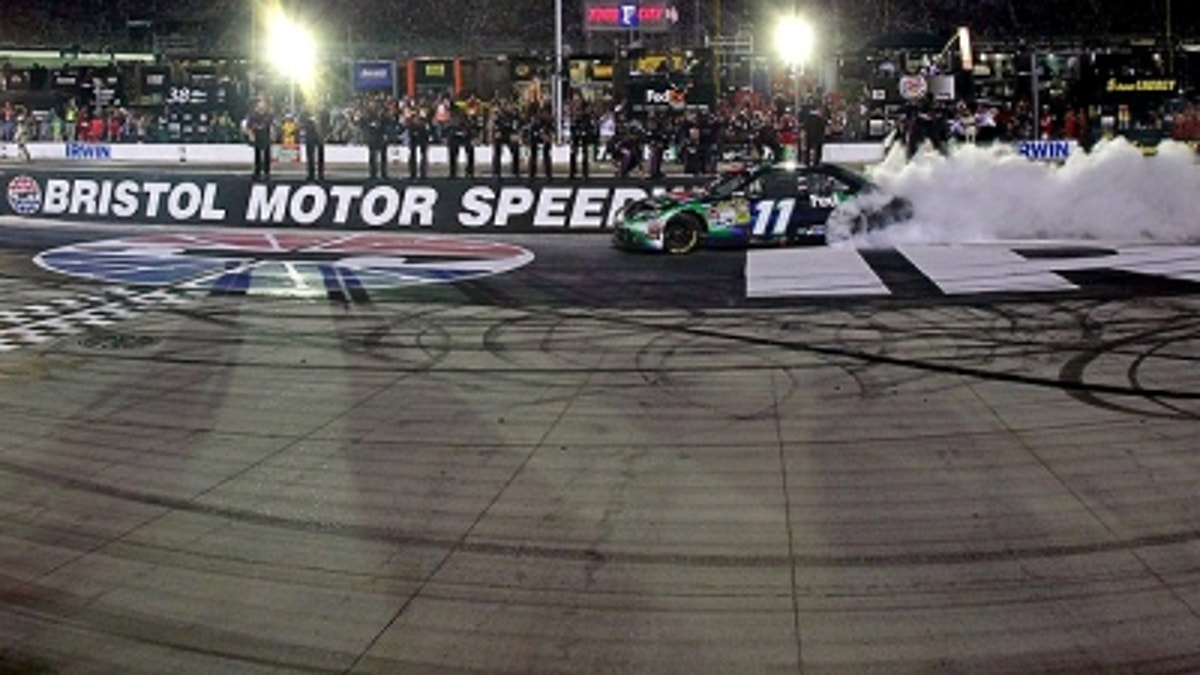 It was advertised as the "new" Bristol, thanks to an expensive resurfacing project designed to invigorate racing at one of NASCAR's oldest speedways.
What it became was the old Bristol, and that wasn't bad.
Mayhem, a favorite of many Bristol fans, returned to the track's late-summer event, the Irwin Tools Night Race.
The resurfacing of the track was designed to discourage drivers from racing in the high groove, thereby, in theory, increasing competition for the lower lines. But the upper groove was worked in during the race and became part of the show.
The race produced a boatload of leaders as teams wrestled with setups in attempts to figure out the new surface.
Denny Hamlin led 70 laps, Jimmie Johnson 52, Joey Logano 139, Kasey Kahne 42, Martin Truex Jr. 44, Greg Biffle 41 and Carl Edwards 45.
The race had an assortment of caution flags – 13 total, for spins, accidents and debris.
The most notable wreck involved Tony Stewart, who was dumped by Matt Kenseth. Irritated by the incident, Stewart waited for Kenseth on pit road and then, using a double-handed delivery, threw his helmet at Kenseth's car. It was a strike.
Hamlin won the race, leading the final 39 laps.
5. Irwin Tools Night Race, Bristol Motor Speedway, Aug. 25
6. Good Sam Roadside Assistance 500, Talladega Superspeedway, Oct. 7
7. Bojangles Southern 500, Darlington Raceway, May 12
8. Quicken Loans 400, Michigan International Speedway, June 17
9. GEICO 400, Chicagoland Speedway, Sept. 16
10. AAA Texas 500, Texas Motor Speedway, Nov. 4
Mike Hembree is NASCAR Editor for SPEED.com and has been covering motorsports for 30 years. He is a six-time winner of the National Motorsports Press Association Writer of the Year Award.