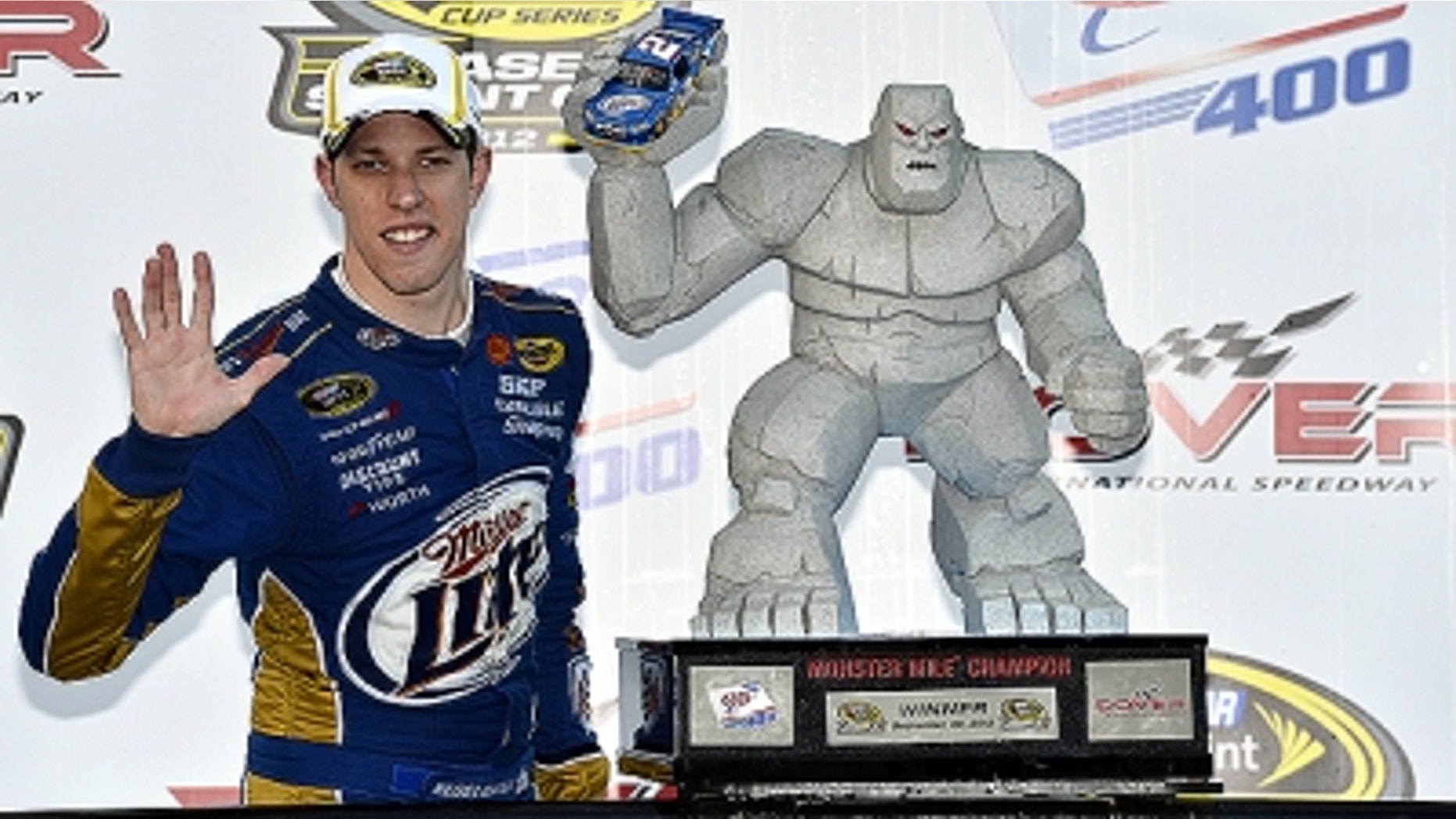 The Sprint Cup season's biggest number was 2, as Brad Keselowski, in an upset predicted by very few, drove the No. 2 Penske Racing Dodges to the No. 1 points position to score his first championship at NASCAR's highest level.
A roundup of some other big numbers from 2012:
Keselowski (appropriately), Jimmie Johnson and Denny Hamlin led the series in wins, at 5 each.
Johnson was also prominent in several other statistical categories – most good, one not so much.
He had the most top fives (18) and most top 10s (24) in the field but also had more DNFs (6) than any other driver in the Chase dozen.
Most races led? That number – 26 (of 36) – belongs to Johnson.
Johnson also scored more points (873) in superspeedway competition than any other driver. Matt Kenseth was tops in that category on restrictor-plate tracks with 180. With 236, Clint Bowyer led points scorers on short tracks, and Bowyer also was No. 1 on road courses with 88.
Johnson sat atop the most laps led category with 1,744, or 16.7 percent of all laps run.
The most-laps-completed winner was winless Paul Menard, who ran 10,406 laps, or 99.6 percent of the seasonal total.
By winning at Las Vegas in March, Tony Stewart extended his series-leading streak of winning at least one race per year to 14.
Kasey Kahne, Mark Martin and Jimmie Johnson shared the honor of winning the most poles with four each, but the biggest number in the pole category was zero, and that belonged to Ryan Newman. Flyin' Ryan, generally considered an expert at qualifying, failed to notch a pole for the first time in 12 seasons, and he has been stalled at a career number of 49 since September 2011.
Speaking of Mark Martin, the numbers for racing's perpetual Long Rider were again impressive, despite the fact he went winless. Although Martin drove in only 24 of the season's 36 races, he finished 26th in points, scoring more points than four drivers who ran the entire season.
The numbers can have any ugly downside, as evidenced by these: Too many drivers will enter 2013 with unsightly winless streaks – Jeff Burton (149), Kurt Busch (43), Kyle Busch (27), Carl Edwards (69), Bobby Labonte (324), Jamie McMurray (77), Juan Pablo Montoya (86), Ryan Newman (30), Martin Truex Jr. (203).
And then there's this number – 68 (days until the Daytona 500).
Mike Hembree is NASCAR Editor for SPEED.com and has been covering motorsports for 30 years. He is a six-time winner of the National Motorsports Press Association Writer of the Year Award.